NYCSCC Staff Helps Gem Hotel Chelsea Celebrate the Opening of their Remodeled Lobby and Hotel Bar!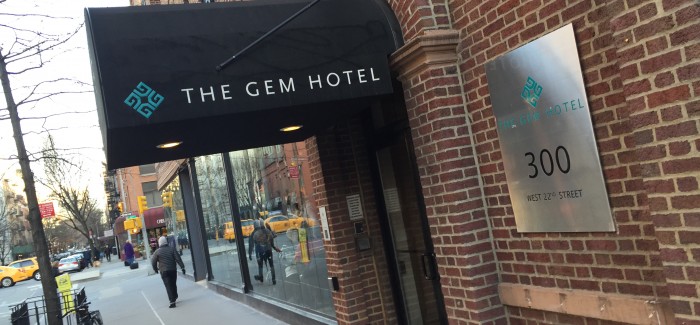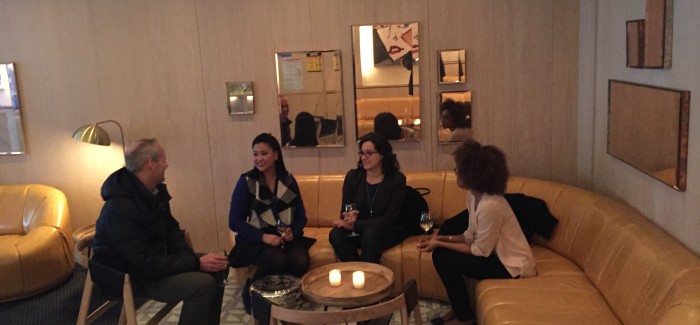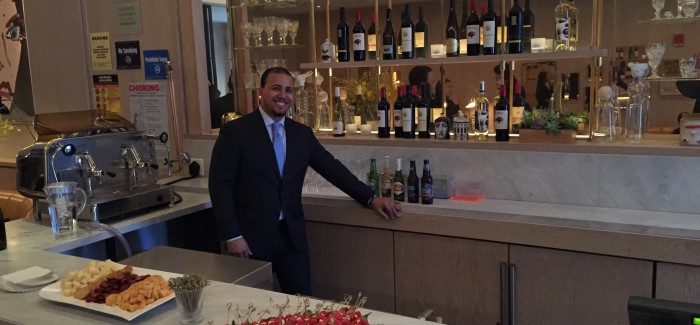 By Tod Shapiro and the Flatiron Hot! News Editorial Staff
The Gem Hotel in Chelsea, located at 300 West 22nd Street, recently put the finishing touches on their grand new lobby and lounge, and invited over the staff of fellow hospitality industry player New York City Seminar and Conference Center, as well as other locals, to check out their new digs. The Gem Chelsea, as long-time Chelsea and Flatiron residents know well, is a popular locale for business travelers looking for a reasonably priced, well-located room as they take care of business in the neighborhood. The hotel is quite popular with the younger crowd, especially for those doing business with the area's booming tech sector, which includes such stalwarts as Google and Buzzfeed.
NYCSCC's staff had some tasty finger food and drinks, and were glad to note the sleek lines and modern decor and furniture that seems just right for the neighborhood, given its market niche as a boutique hotel in an area known for its extensive collection of fine art galleries. Particularly striking was some of the cutting edge art freshly placed in the new lobby, which drew admiring comments from many observers. By all means, take a look if you are in the area and satisfy yourself that the Gem Chelsea, at the corner of 8th Avenue and 22nd Street, is as good a choice for your travel and hotel dollars as ever — and it's a perfect place for a quick business lunch, drink or talk with a friend. Here are some quick video clips and pix that give the flavor of the place. Thanks to Valerie Cruz and her staff for the invite, and kudos to the Gem staff and best wishes for their new lounge!