Flatiron Foodie: Oxido Mexican Restaurant Offers Tex-Mex With a Soul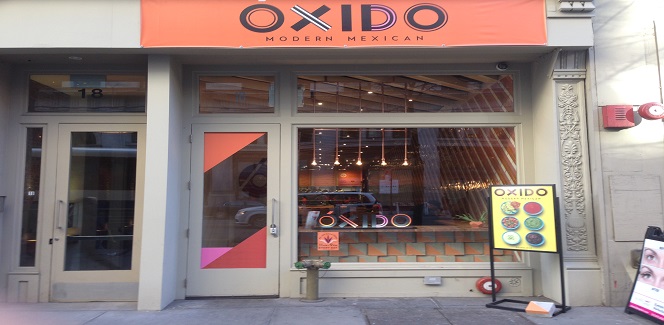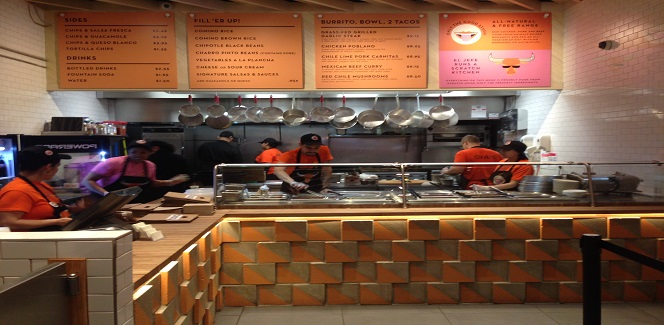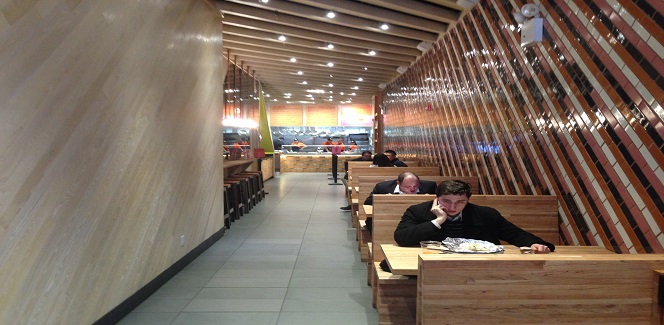 Star San Antonio Chef Jesse Perez, aka "El Jefe," had to know he was in for a lot of competition when he opened up a Mexican restaurant, Oxido, in the Flatiron District. The neighborhood is packed with fast casual dining options of all kinds, with J. Gumbo's, Tres Carnes, KoFoo Korean Deli, Lenny's, and indikitch, to name just a few of the local eateries located a short walk from Oxido's location at 18 West 23rd Street. But Perez has some impressive backers for his New York City Tex-Mex venture in entrepreneurs Shmilly Gruenstein and Daihwan Choi, responsible for bringing Pinkberry to New York City. Most importantly, the food, billed as "traditional Mexican food with modern influences," is distinctive and truly great.
Oxido adapts Chipotle's Mexican food formula, offering the same build-your-own burrito option but opting for more daring flavors inspired by Perez' years of experience as a chef. When you bite into a Oxido burrito or chow down on some chips with guacamole, you'll notice the unmistakable personality. There are a ton of Tex-Mex places in New York City that serve food that tastes, more or less, the same. Oxido spices and prepares its food in a way that marks it with authenticity. It's clear that El Jefe put effort into giving each and every item on the menu a soul, not something one often associates with Tex-Mex in NYC. I have nothing against Chipotle, but it definitely doesn't have the same aura of tasty authenticity.
Everything on the menu – burritos, burrito bowls, tacos, sauces – is made on site from all-natural, free-range ingredients. Oxido offers a truly impressive selection of sauces, spicy and mild, to suit every taste. Take a look at Oxido's menu here. Chef Perez and his partners plan on expanding by the end of the year. Until then, you'll have to come to the Flatiron District for your Tex-Mex fix.
Why pick Oxido over other Tex Mex options? Check out the New York Post's side-by-side comparison: Oxido vs. Chipotle. The Daily News also had some kind words for Oxido and Chef Jesse Persz. Even in a Flatiron District crowded with dining options, Oxido carves out a tasty niche for itself. It deserves a place at the top of any foodie's list when it comes to quality Mexican food in New York City.