Whistle Sports and Nothing But Nets Join Forces in Campaign Against Malaria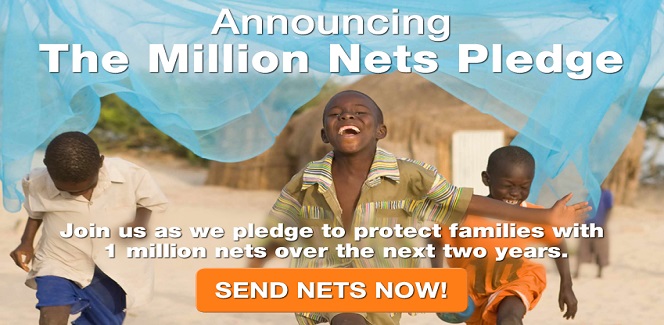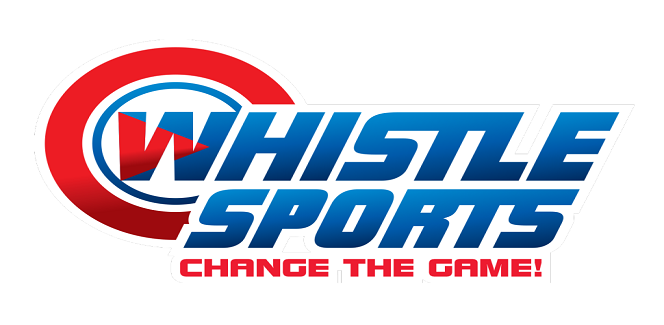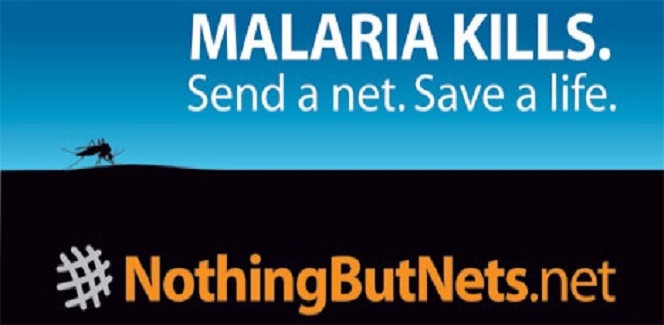 Sports isn't just about winning and losing. On March 17th at South by Southwest, the United Nations Foundation's Nothing But Nets campaign joined forces with the Flatiron District-based Whistle Sports, a digital sport network boasting 2.7 billion views and 64 million online followers, in an effort to mobilize sports fans, athletes and team owners worldwide to fight malaria. The program hopes to distribute a million mosquito nets in sub-Saharan Africa where malaria, a disease that kills over 600,000 people every year, is particularly deadly. Flatiron Hot! News had the opportunity to discuss Nothing But Nets with Brian Selander, Executive Vice President of Whistle Sports, which established a location in the Flatiron District earlier this year. Selander sees charity and sports as going hand in hand. "Sports is about creating communities. You cheer with your friends for a team. Or you come together to be against another team. Sometimes it's the Eagles or the Giants. But the same energy can be unleashed against something like malaria."

Nothing But Nets and Whistle Sports will use their social media presence to encourage sports fans to join "The Million Nets Pledge" and make a donation of $10 on World Malaria Day 2015. Selander is optimistic about the Millennial generation's capacity to fight malaria abroad and support other charitable efforts. "Our audience is the first generation that's grown up without thinking that the world has borders. Somebody far away with a common interest is just a friend you haven't had a chance to follow yet. There's no reason why they can't some day get to know that same person they're donating to help save. They're really the first generation that thinks globally and doesn't see anything standing between them and that child in Sub-Saharan Africa."
The global community has already been quite successful in its effort to fight malaria, cutting child deaths from the disease in half over the last decade. Many athletes have contributed to the efforts, leveraging their large social media followings to call attention to the issue. For example, Steph Curry of the Golden State Warriors donates three bed nets to Nothing But Nets every time he makes a three-pointer. "We are making tremendous progress and we hope that Whistle Sports ignites a generation of young people to help us defeat malaria in their lifetime," said Nothing But Nets Director Christopher Helfrich in a press release detailing the Nothing But Nets/Whistle Sports partnership. "Whistle Sports fans can help us get started by donating $10 on World Malaria Day, and asking their social networks to join the Million Nets Pledge." Whistle Sports partners participating in the campaign include: Dude Perfect, STR Skill School, Major League Ultimate, Shot Science, Stronger Team, Five Star Basketball Camp, Me And My Golf and Freestyle Factory.

*The summaries below are excerpts from a joint press release from Whistle Sports, Nothing But Nets and the United Nations Foundation.
About Whistle Sports
Whistle Sports is a digital sports entertainment network engaging millions of young fans worldwide. The company's owners, investors and content partners include sports heroes such as Derek Jeter and Peyton Manning and pro league partners like the NFL, PGA Tour, Major League Baseball, NASCAR, Major League Lacrosse, AVP (pro volleyball), Major League Soccer and the Harlem Globetrotters, as well as financial and strategic investors that include Emil Capital Partners, BSkyB, Liberty Global and SeventySix Capital. Whistle Sports currently has studio offices in New York, Dallas, Los Angeles and London.
Whistle Sports Network on Facebook and Twitter
About Nothing But Nets
Nothing But Nets is a global, grassroots campaign to save lives by preventing malaria, a leading killer of children in sub-Saharan Africa. Inspired by sports columnist Rick Reilly, hundreds of thousands of people have joined the campaign that was created by the United Nations Foundation in 2006. Since then, Nothing But Nets has raised more than $50 million to help deliver more than nine million bednets to families in need. Campaign partners include the Bill & Melinda Gates Foundation, the National Basketball Association's NBA Cares, Junior Chamber International, and Major League Soccer's MLS W.O.R.K.S. It costs $10 to purchase and deliver an insecticide-treated bednet, provide education on its proper use, and provide other malaria reduction interventions that can prevent this deadly disease. Visit http://www.NothingButNets.net to send a net and save a life.
Nothing But Nets on Facebook and Twitter
About The United Nations Foundation
The United Nations Foundation builds public-private partnerships to address the world's most pressing problems, and broadens support for the United Nations through advocacy and public outreach. Through innovative campaigns and initiatives, the Foundation connects people, ideas, and resources to help the UN solve global problems. The Foundation was created in 1998 as a U.S. public charity by entrepreneur and philanthropist Ted Turner and now is supported by global corporations, foundations, governments, and individuals.