Flatiron Prepares for Casino Boom with First Casino School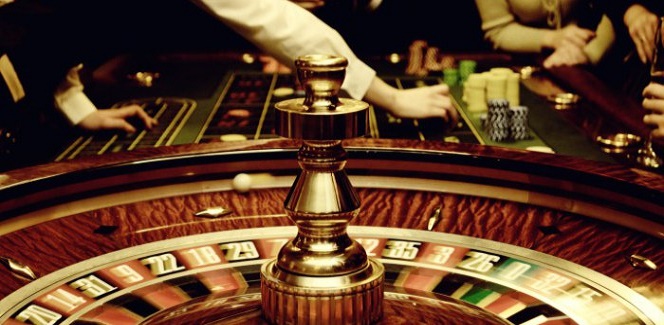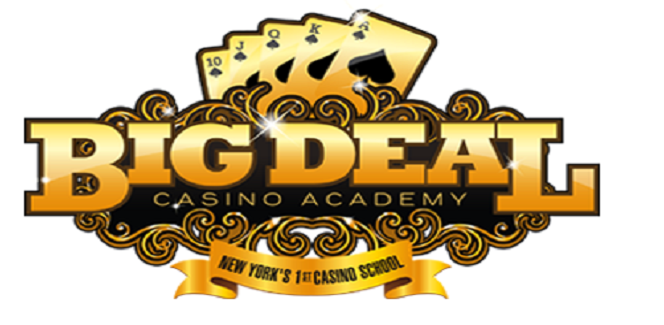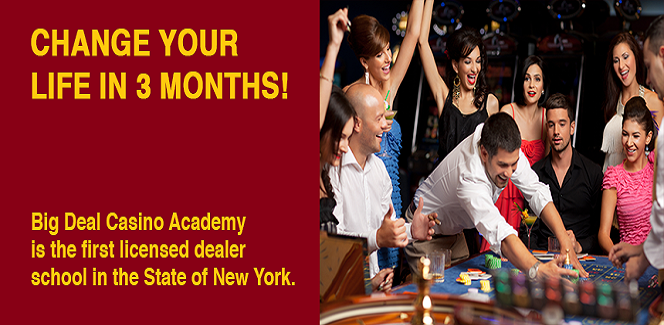 On

April 10, 2015

http://www.flatironhotnews.com
What's the Big Deal?
The Flatiron District has been known for it's concentration of "coding academies" and tech schools in recent months, with the district being perceived as a mecca of high-tech and digital commerce – but the strength and diversity of the neighborhood is remarkable.  One example that came to our editorial staff's attention, and was written up recently in the NY Post,  is the presence of training and career development to benefit the gambling industries that may increase in New York, and the northeast generally, in the coming years.  One such example is the "Big Deal Casino Academy" on East 28th Street, which had the distinction of being granted a license recently by the New York State Department of Education.
Anyone who has ever been to a casino can tell you that the dealers behind the tables at these establishments are some of the most well-trained employees in the world. In much the same way as how a bartender's job requires a combination of highly specific skills, casino dealers must also master everything from coordination to professionalism, and there are specialist schools that teach people to become card dealers.
Monumental growth in the casino industry has made it so these specialist schools are now in high demand. All over the world, casino gaming is at an all-time high, and the need for professional card dealers has grown just as much, both online and offline. In Macau, which is largely considered the Las Vegas of Asia, dealers made headlines last year when they walked off their jobs to rally for better benefits, and the industry nearly crumbled for it. With Intercasino, the world's first online casino, now also offering "Live Casinos" which make use of footage from actual dealers, dealers are also quickly finding a place in the growing online casino industry.
Unfortunately, casino dealer schools have proven to be elusive outside of Vegas. A "social entrepreneur" named Wendy Rubin, however, is hoping to change this by opening New York's first casino school in Flatiron. Called the Big Deal Casino Academy, Rubin says that she has been working on establishing the school since 2010, and that she was inspired by the growth of gambling in the area. "There's been a long push to expand gambling in New York, but I've been thinking about this for years," Rubin tells DNAInfo. "Mostly, I was dying for somewhere closer than New Jersey to play poker."
With three big casinos having opened upstate, Big Deal Casino Academy hopes to train New York locals and give them a leg up on securing jobs in these casinos. The first and only gaming school in New York, Rubin's Big Deal Casino Academy opened in January of this year, and it offers a variety of services. The school aims to teach locals how to deal for games like Baccarat, Blackjack, Craps, and different kinds of Poker, as well as Roulette. They also offer courses on how to play these games and how to "beat the odds" as well as more technical courses for Wall Street enthusiasts who want to learn more about odds. The courses are taught by professional card players who have joined world-famous tournaments, so participants can rest assured that they are in good hands when they enroll in the classes.
Big Deal Casino Academy
1 E. 28th st, 6th floor, New York, NY 1001
844-244-3325
Reported by the Flatiron Hot! News Editorial Staff