Mad. Sq. Eats 2015 Indulges Flatiron District With Top NYC Restaurants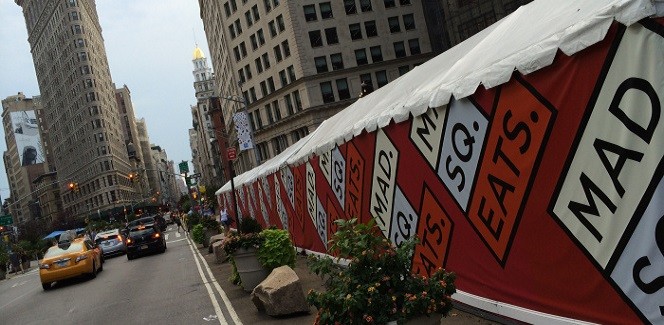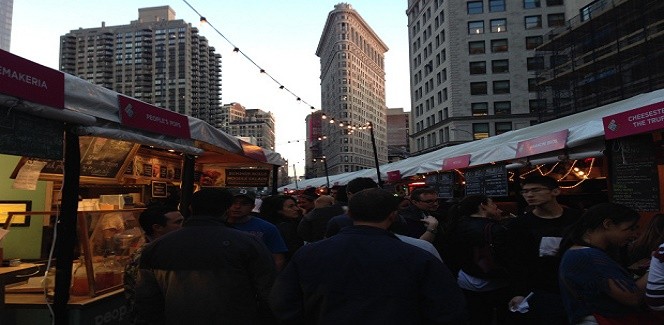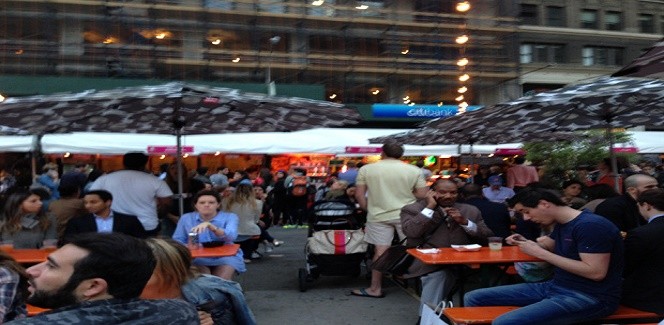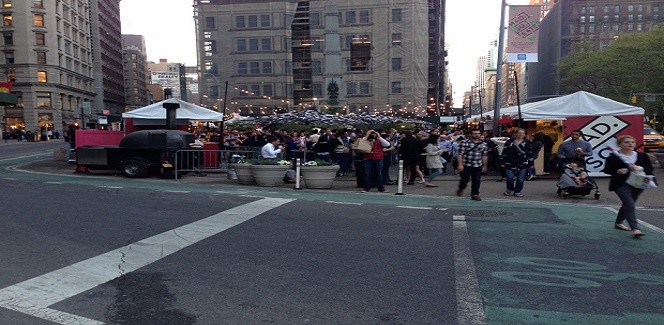 Attention New York City foodies (and anyone with one or more stomachs): Mad. Sq. Eats is back! And if it's anything like last year's street food extravaganza (hint: it's even better!), hungry New Yorkers are in for a treat. The semi-annual pop-up market, presented by the Madison Square Park Conservancy and UrbanSpace, is one of the Flatiron District's most distinctive culinary attractions. From May 1 – May 28, Madison Square Eats (#MadSqEats) is the perfect place to grab some grub while you're waiting for the Madison Square Park Shake Shack to re-open. Mad. Sq. Eats is located between 24th and 25th Streets at the intersection of 5th Avenue and Broadway. Just look for the striking Marimekko umbrellas. The market is open daily from 11:00 AM – 9:00 PM.
So where does all that delicious food come from? Mad. Sq. Eats gathers chefs, restaurants, vendors and dining establishments from throughout New York City to feed the hungry Central Manhattan masses. Participants include Hill Country Chicken, Mexicue, Ilili, Nunu Chocolates, Bangkok Bar, Red Hook Lobster Pound and the Cannibal Beer and Butcher, to name just a few. For a full list of Mad. Sq. Eats vendors, as well as copious servings of info and photos, head over to the Mad. Sq. Eats website (if you're not too full to move).
Flatiron Hot! News interviews Nunu Chocolates at Mad. Sq. Eats 2014
Is your stomach rumbling yet? Head to the Flatiron District, find something tasty, have a seat in the park (watch out for food-pilfering squirrels) and chow down. While you're dining, marvel at Teresita Fernandez's Fata Morgana, the latest Madison Square Park (#MadSqArt) art installation. It's still under construction but it already looks stunning. Nothing like a feast for your eyes and a feast for your mouth at the same time.