Madison Square Park Shake Shack Reopens After Lengthy Renovations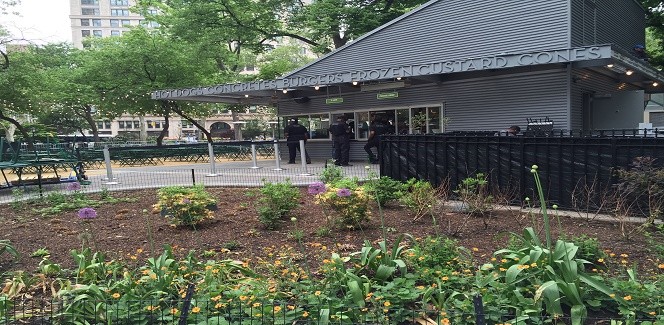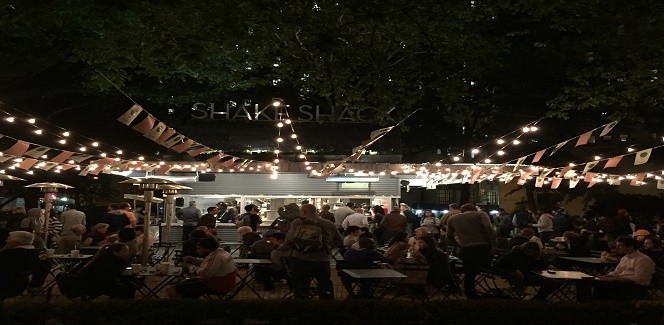 At long last, Shake Shack, the beloved purveyor of delicious burgers, fries, shakes and custards known for drawing long lines in Madison Square Park, has reopened. As if Mad Sq Eats didn't give hungry New Yorkers in the Flatiron District enough to be excited about, the terrible deprivation that began last summer when Shake Shack announced that it would close its flagship location for five months has come to an end. Although it may not be apparent from the outside, Shake Shack has benefited from extensive interior renovations.
Shake Shack is known for generating long lines, but no past queues could compare to the one on May 20th, the day the New York City fast food institution reopened. Shake Shack mastermind Danny Meyer marked the occasion with a ribbon-cutting ceremony. While you're waiting in line for your burgers and shakes, head over to Gothamist for some photos of the affair.