Free Meditations on the High Line Every Wednesday Morning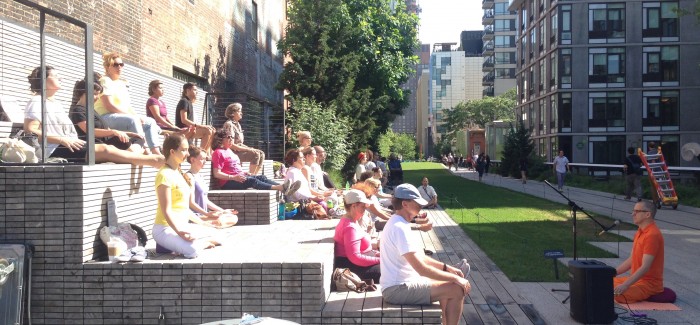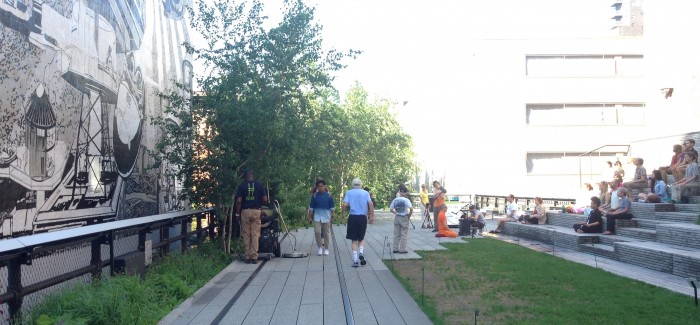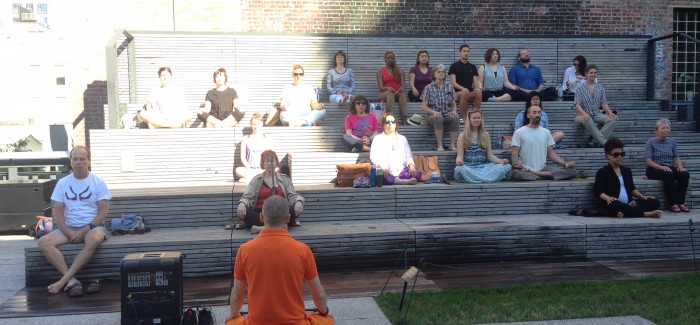 On

June 17, 2015

http://www.flatironhotnews.com
Reported by Ameena Makhdoomi and the Flatiron Hot! News Editorial Staff
A stroll through the High Line park on Wednesday morning, a short walk from NYC Seminar Center's 23rd Street Chelsea offices, revealed some interesting activity! A group of about 20 people were actively involved in a group meditation session, open to all to watch and participate in at their leisure – a perfect way to start a sunny Wednesday morning.
If the city is stressing you out this summer, you should take a moment to relax on the High Line Seating Steps on 22nd Street (entrance on 23rd and 10th) with the weekly meditations every Wednesday from 8:30 to 9:30 am. The meditations are hosted by The Sivananda Yoga Vedanta Center, located on 243 West 24th Street between 7th and 8th Avenues. They have been teaching yoga in New York City for over 50 years and have studios all around the world. On Sunday, June 21st from 10:30 am to 8:00 pm, they will be hosting free classes and vegetarian snacks for the International Day of Yoga.
This mid-week meditation is definitely the best and most positive way to start your Wednesday morning. Plus, you can look at the amazing views from the High Line and enjoy the extended Chelsea and Flatiron neighborhoods.