Crazy Hot popchips™ for a Sizzling Summer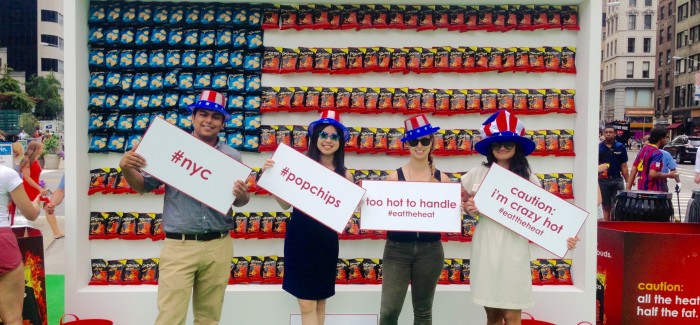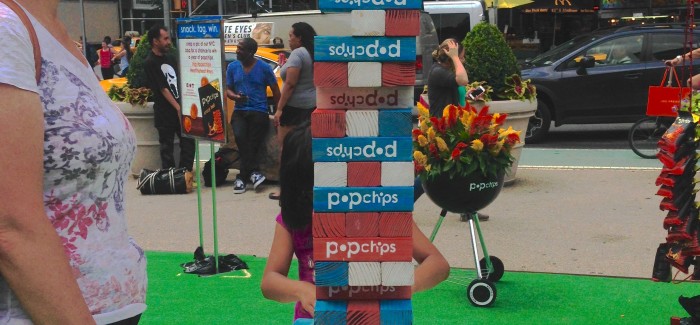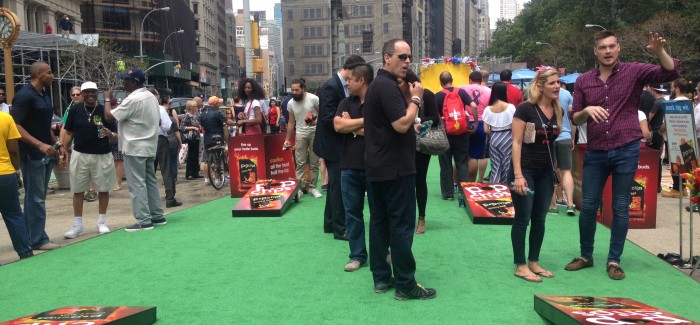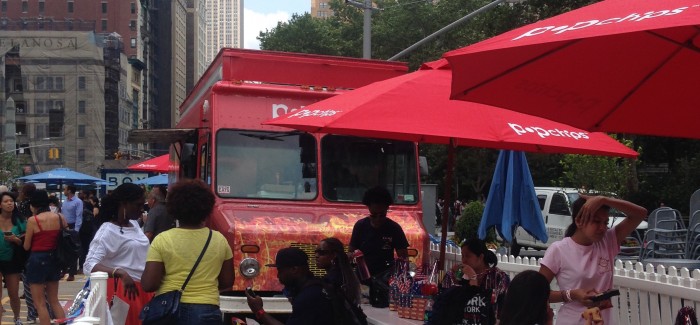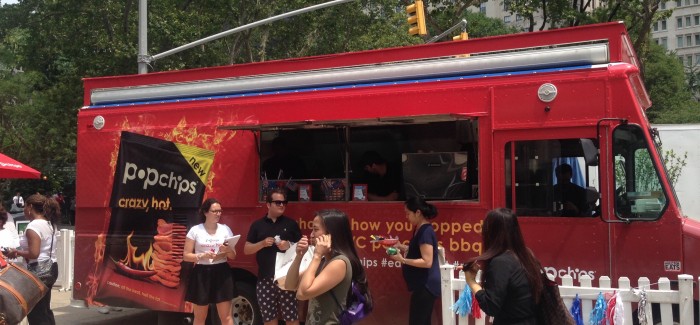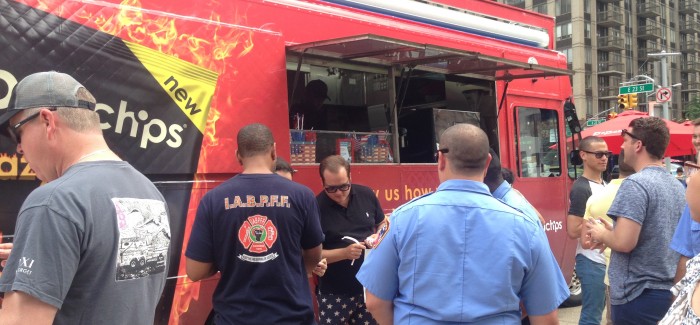 On

July 2, 2015

http://www.flatironhotnews.com
Reported by Ameena Makhdoomi and the Flatiron Hot! News Editorial Staff
Yesterday at the New York City Seminar and Conference Center, word about the popchips™ new flavor promotion buzzed around the office. For a quick break, a few of us at the office went to Madison Square Park to check out what was going on.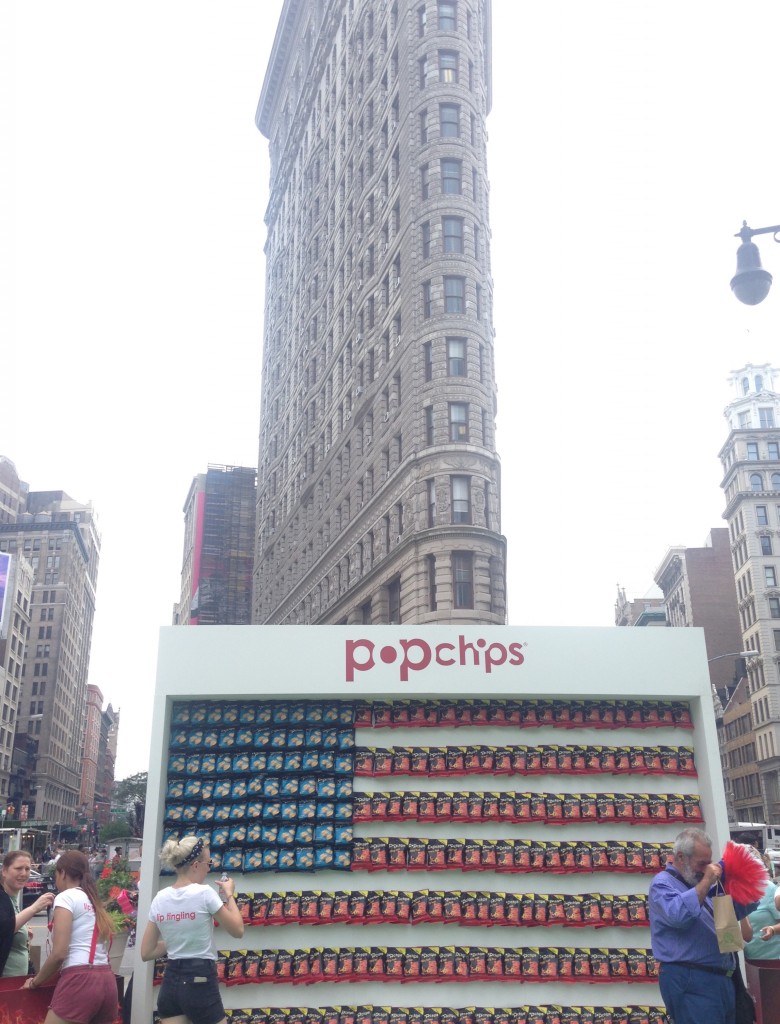 There were many activities to promote the Crazy Hot popchips™ just in time for the 4th of July and the summer barbecue season. The activities included popchips™ jenga with red, white and blue blocks, Crazy Hot popchips™ Cornhole, Crazy Hot popchips™ food truck, popchips™ water dunk tank, and Crazy Hot popscotch (hopscotch).
We were able to speak with Whitney Spielfogel, the Director of Field Marketing and Public Relations for popchips™. She told us that the inspiration for the promotion of the Crazy Hot popchips™ was to dedicate and show appreciation towards the New York Fire Department for all their hard work during the year. As a result, the promotion for the spicy Crazy Hot popchips™ had a barbecue/block party theme with free games, American flag displays with the chip bags, and of course plenty of popchips™.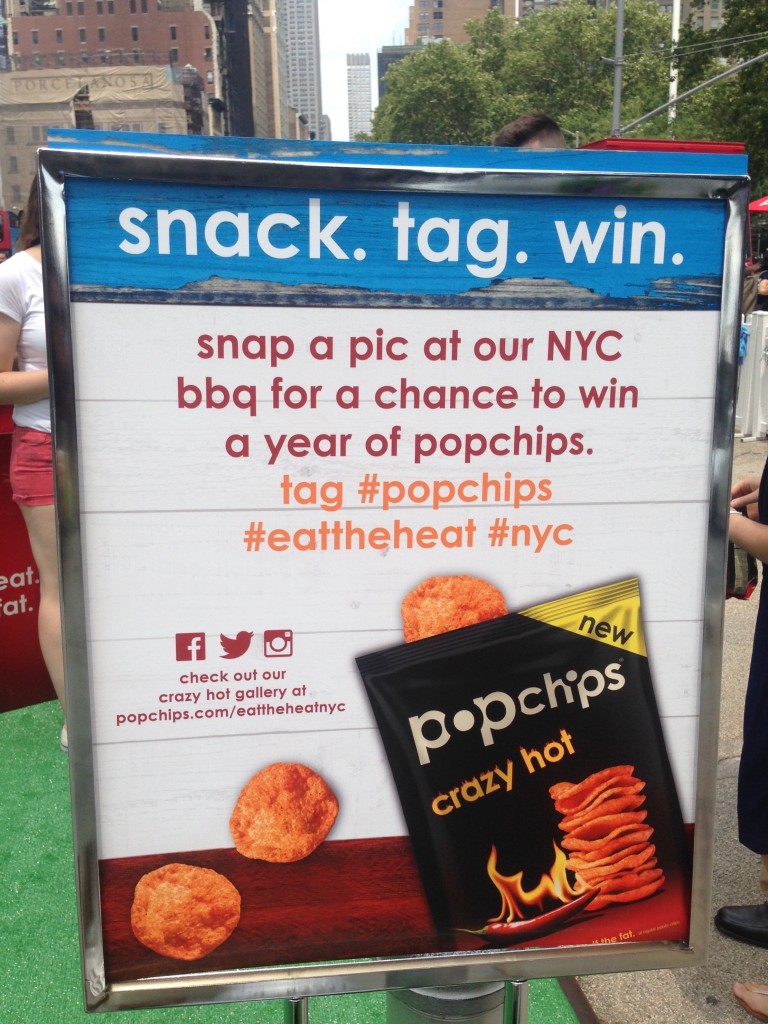 The public was welcome to eat the chips and take plenty of pictures. There was a contest for a year's worth of popchips™ if someone took an amazing photo and tagged #popchips #eattheheat #nyc. There were signs with these hashtags and a few more and it was fun to see how creative people got with the photos and the accessories. Thankfully, our office is a short walk away from all the excitement in Madison Square Park.  Read More about the popchips event in Flatiron at this link!