Flatiron and Madison Square Park – Ideal for a Mid-Summer Eve Stroll!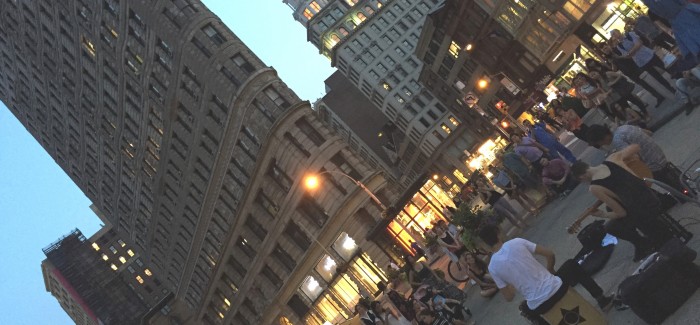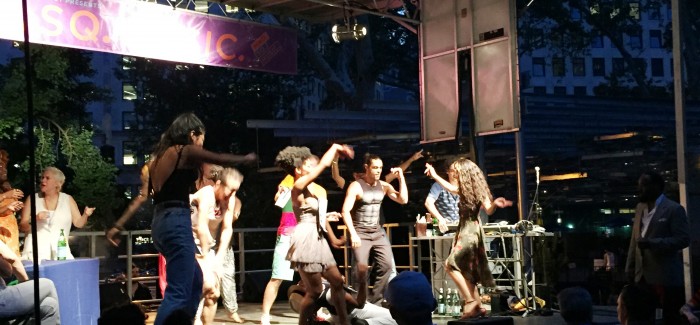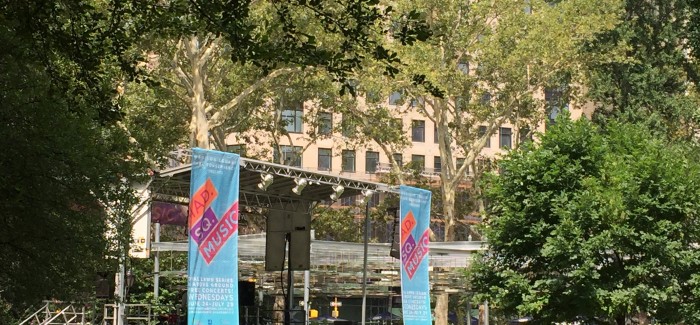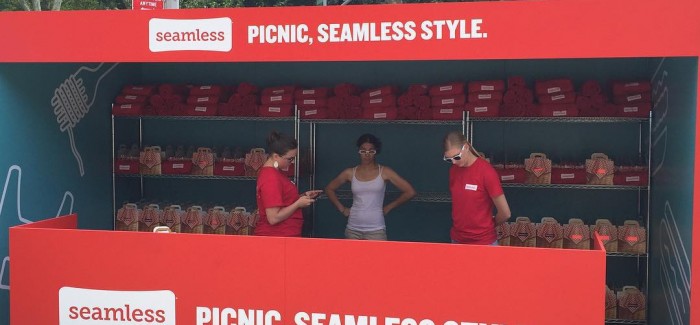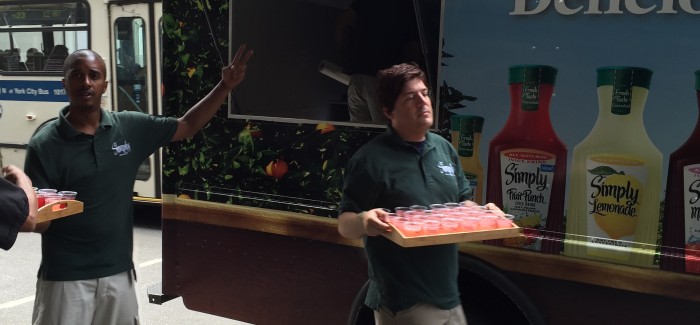 Reported by Tod Shapiro and the Flatiron Hot! News Editorial Staff
The mid-point of summer has arrived, and after a busy day at NYCSCC (Flatiron Hot! News' sponsor), I decided to clear my head by taking a late afternoon and early evening stroll through the friendly confines of Flatiron and Madison Square Park so as to observe the sights and sounds, and I was not disappointed!  I made my way east on 23rd Street toward the heart of the district and the park, and not unexpectedly I came across two more examples of how our district is the mecca of promotions and advertising for every product and service under the sun!  The "Simply" Juice people were out in force with their van on 23rd Street between 5th and 6th, giving free samples to all the passersby.  I was able to test out their delicious orange, lemonade, apple, and cranberry flavors, all for free.  As I made my way toward the Flatiron Building and Public Plazas, I saw that the "Seamless" picnic people had a "pop-up" booth and exhibit showcasing their wares, including some sample picnic baskets, and they were answering questions about their services.  
I took a seat at one of the many tables in the public plazas, and proceeded to people watch until dusk  The street performers began to congregate in the South Public Plaza – what performer could ask for a better backdrop and live stage than our own Flatiron Building to help lure in a friendly audience?  I took in some interesting sounds for a while, and I must say that half the fun is watching my Flatiron neighbors and their responses to the various acts.  
Finally, as the sun began to set, I made my way into the always beautiful Madison Square Park, which on a summer eve looked absolutely arboreal and alluring.  The evening activity was taking place in the major green in the center of the park, where the Mad Square Music Stage was the center of some great public spectating – a DJ was playing some dance tunes, and was inviting audience members to come up on stage and show some of their best dance moves.  I stuck around for several enjoyable minutes to watch the fun.  For those who couldn't enjoy it in person, here is a Flatiron Hot! News video clip so you can experience it all the same.