Stonefire Flatbread Shows Hot Offerings in Flatiron Public Plazas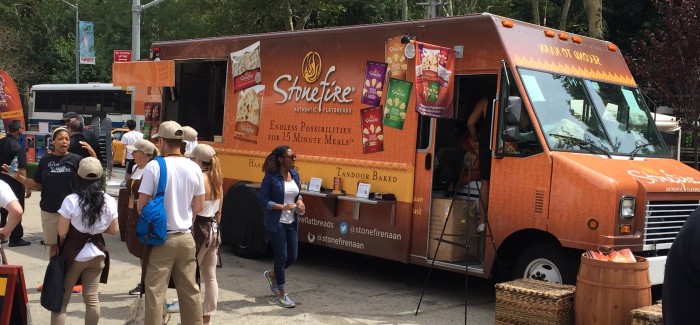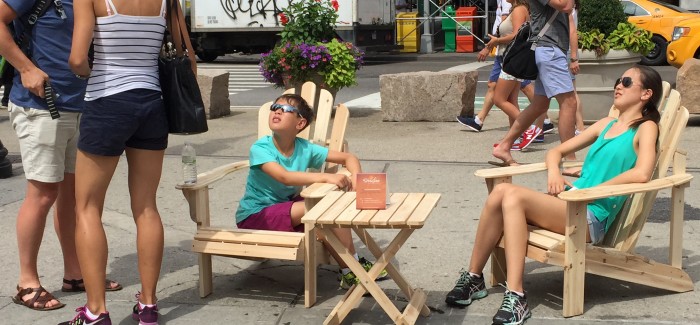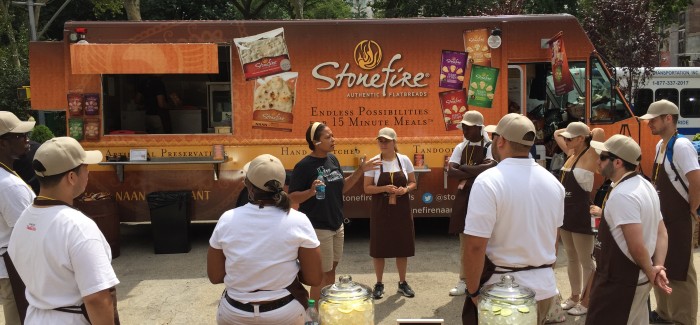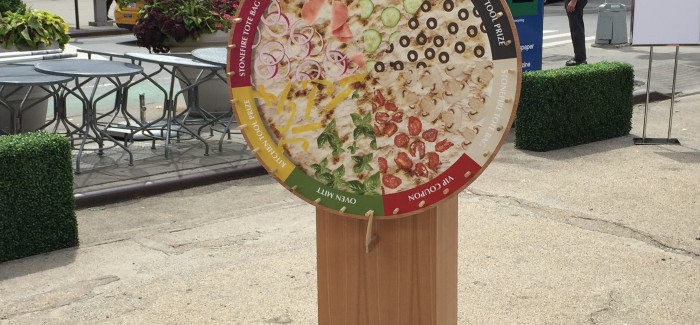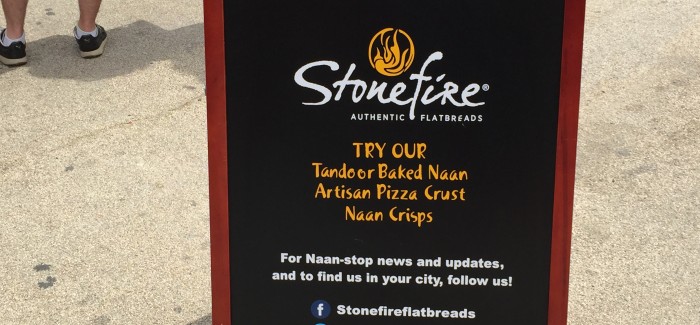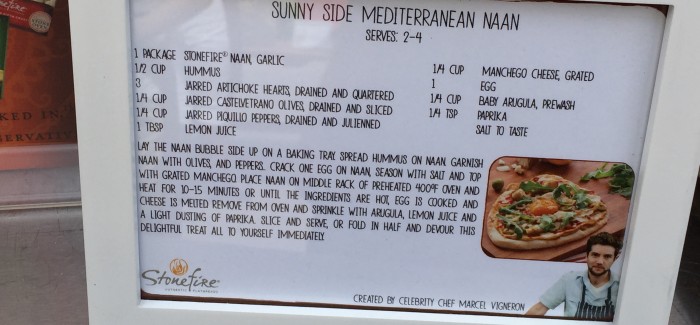 Reported by the Flatiron Hot! News Editorial Staff
Stonefire Flatbreads took their turn in the Flatiron Public Plaza on a busy Thursday afternoon, and they made the most of their moment in the sun! Started by the Ajmera family, Stonefire Authentic Flatbreads keeps the traditional baking of naan without adding artificial preservatives. These delicious chips were not perfected overnight but had years of research to keep its authenticity and wholesomeness.
During the promotion in Flatiron Public Plaza,The Stonefire staff, fronting their colorful food truck touting their slogan "Endless Possibilities for 15 Minute Meals", was out in force pitching the worthiness of their "tandoor-baked" flatbread delicacies, including sandwiches, pizzas, and other flatbread creations. Chef Marcel Vigneron was also there to cheer them on. They did their best to set the mood, with some adirondack chairs and tables all decked out, and signs featuring the best they have to offer. Included, as per usual for this locale, was a contest with a spinning flatbread pizza wheel of fortune as well as a contest with free servings provided for those willing to post to social media with pictures and videos of the day's proceedings using the hashtags #stonefirenaan, #breadheads, and #stonefirefoodtruck.  If you can't make it out there today, check out our Flatiron Hot! News' quickie video clip below, and look out for the bright orange Stonefire van in the neighborhood.
To find out more about Stonefire Authentic Flatbreads or to follow their food truck, go to their website!