Mad Decent Block Party – Day One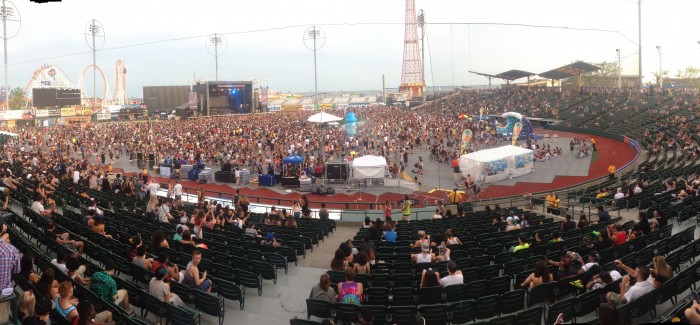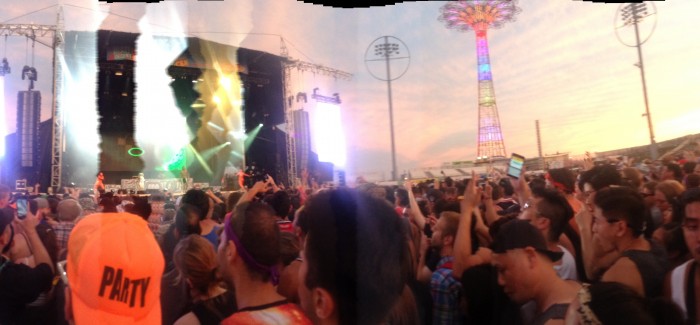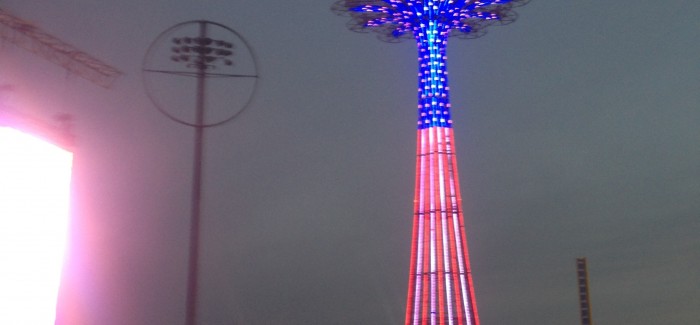 On

August 9, 2015

http://www.flatironhotnews.com
Reported by Ameena Makhdoomi and the Flatiron Hot! News Editorial Staff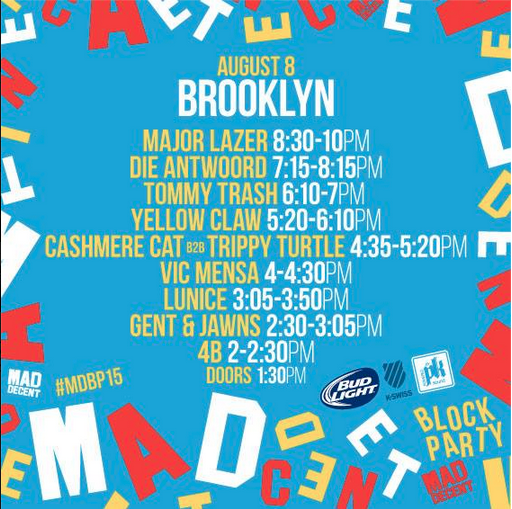 Yesterday, I had the great pleasure of attending the Mad Decent Block Party in Coney Island, Brooklyn, New York. The two-day festival is held at the MCU Park Baseball Stadium and 15,000 people attended yesterday's concert. The performers included 4B, Gent & Jawns, Lunice, Vic Mensa, Cashmere Cat, B2B, Trippy Turtle, Yellow Claw, Tommy Trash, Die Antwoord, and Major Lazer.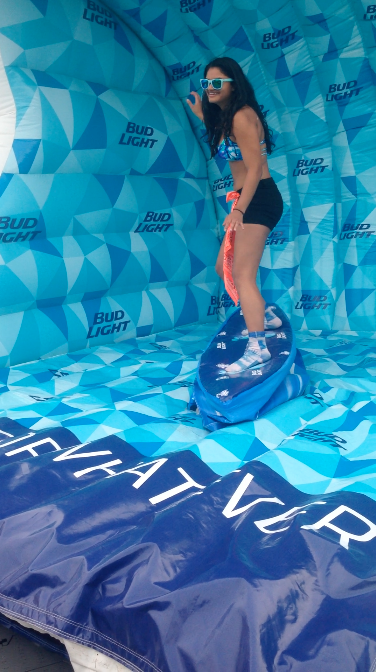 I arrived in the middle of Trippy Turtle's set and as the afternoon turned into night, each performer was better than the one before. Besides the concert, there was also a food truck, a blue fire hydrant blow-up that had mist coming out of it to keep the audience cool, free water refilling stations, beer and water vendors, Porta Potties, a Bud Light-sponsored mechanical surfboard, and many other vendors in the stadium, as well. There was lots of space to walk around, but the best part was being able to bond with the crowd during each performance. It was great to talk about each artist and dance around with friends.
Mad Decent is the record label created by DJ Diplo (real name: Thomas Wesly "Wes" Pentz). It was founded in Philadelphia and is now based in Los Angeles. Mad Decent Block Party was birthed in Philadelphia and was a concert/block party where the performers and community jammed out. As Diplo became bigger, so did the Mad Decent Block Party which is now a summer-long tour throughout the United States and internationally and even has its own cruise, the Mad Decent Boat Party. Tickets are still being sold for the national tour here.
Below is a compilation of videos I took from the first day of the Mad Decent Block Party NYC 2015 (in order: Trippy Turtle, Yellow Claw, Tommy Trash, Die Antwoord, and Major Lazer):
Day 2 has already started and I hope everyone has a safe and amazing time!!
Here is the schedule for day 2: