Internships at New York City Seminar and Conference Center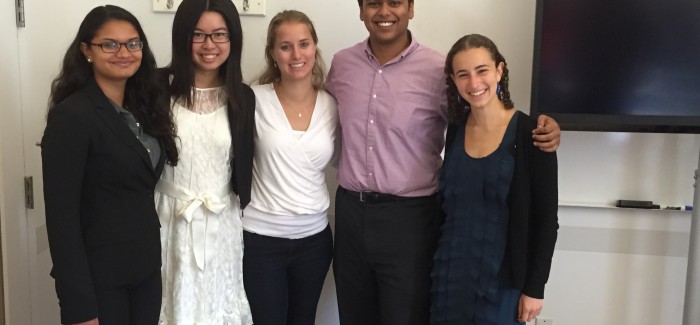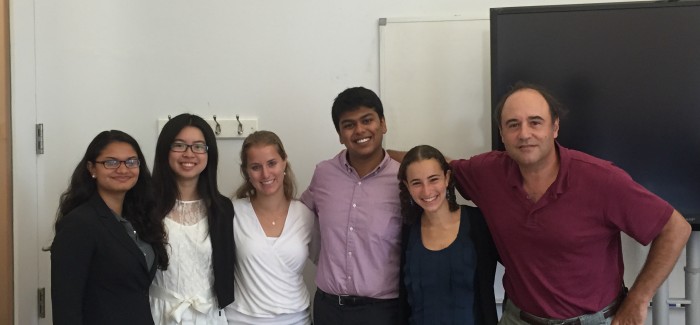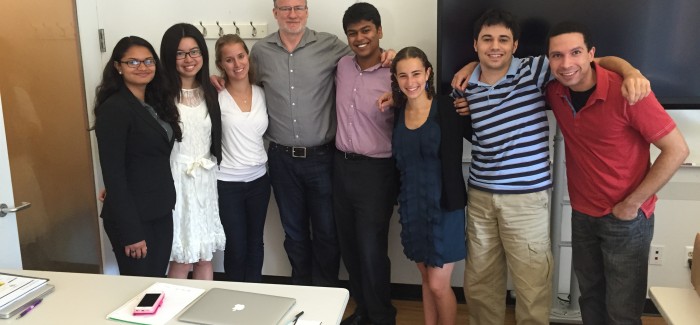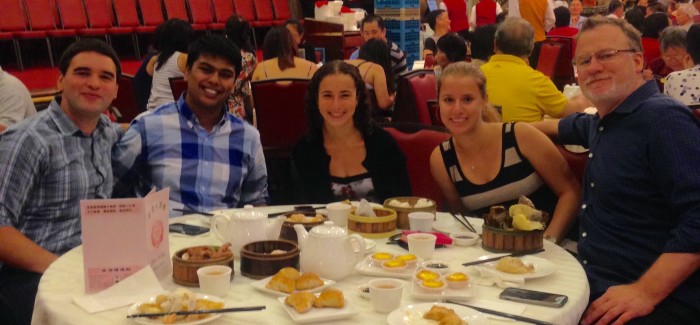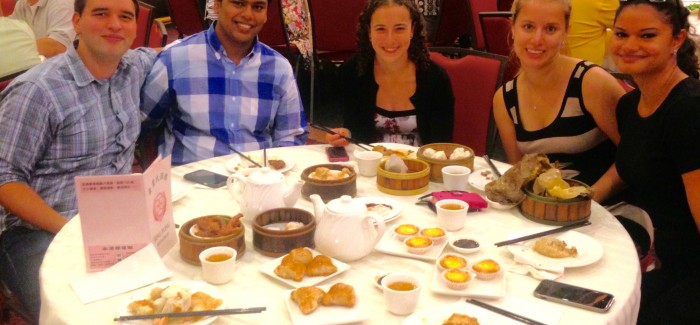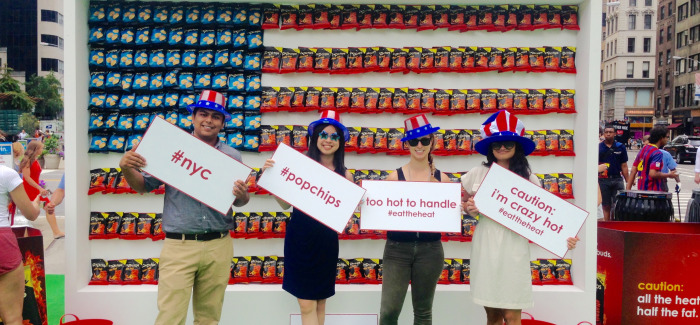 On

August 12, 2015

http://www.flatironhotnews.com
Reported by Ameena Makhdoomi and the Flatiron Hot! News Editorial Staff
The New York City Seminar and Conference Center, sponsor of the Flatiron Hot! News blog, had five interns for the summer of 2015. The interns were separated into two teams: Kathy, Tamal, Jodi, and Lori were all focused on the finance project while Ameena and Jodi worked on the marketing projects. This internship was a great learning experience for all of the interns. Besides just working, there were moments where work turned into fun, especially the group trips. We went on two trips to eat dim sum in Chinatown at Jing Fong, and we also went to Corporate Sales and Marketing Manager Rob's wife Wanda's office at Kohl's to tour the offices and meet the designing team.
The interns gave a very impressive presentation the last day of the internship to demonstrate the financial research they conducted throughout the summer in regards to which rooms of the NYCSCC are the most profitable. The findings were easily understandable, useful for the future, and presented thoroughly. Overall, the interns learned a great deal throughout their summer at NYCSCC and will remember their experiences there for a lifetime.
Here is a mini biography of each of the interns:
I am Kathy Luo. I am a rising sophomore in the University of Rochester studying economics and mathematics. I am interested in pursuing actuarial studies or a career in banking. I live in Queens. I am very into sports and music. I play ping pong and badminton. I am a huge fan of a Cappella music.
My name is Tamal Rahman. I am a senior at Ithaca College with a major in Business Administration, concentrating in finance and international business. I am from Astoria, Queens, and I'm glad to call it home. One of my life goals is to consult with people and businesses. I want to help them understand the financial world, and help them with their situations. My other life goal is to travel to Europe and visit the many wonderful countries there, ranging from Austria to the United Kingdom. I've always wanted to travel to Europe because of the beautiful scenery and historic cultures in each country. A random fact about myself is that I currently am training in boxing. It's both a great workout and stress reliever!
My name is Lori Shapiro. I live in Livingston, New Jersey and am a rising junior at Brandeis University. I am currently double majoring in Economics and Business and am looking to pursue a MBA in finance and career in financial analysis.  In my spare time, I love to dance. I am a member of two dance clubs at Brandeis and perform in a variety of styles including jazz, tap, and lyrical. I am also a Zumba group fitness instructor and teaching assistant for financial accounting. I have a passion for exercise and healthy living and can often be found in the gym. Finally, I love to travel and have been to over 20 different countries!  I have really enjoyed my time interning at the the New York City Seminar and Conference Center and can't wait to see what else the future holds!
I am Jodi Grosberg. I am a rising Junior at Ithaca College. I am studying business administration with a concentration in Finance and Economics.  I am a college varsity tennis player. I am hoping one day to pursue a career in investment management.
I am Ameena Makhdoomi. I am a rising junior and Media and Society major at Hobart and William Smith Colleges. I was born and raised here in New York City. I want to pursue a career in marketing in Los Angeles and travel the world. A random fact about myself is that I play rugby.