A Little Piece of Singapore Appears – Right in Mad Square Park and Flatiron!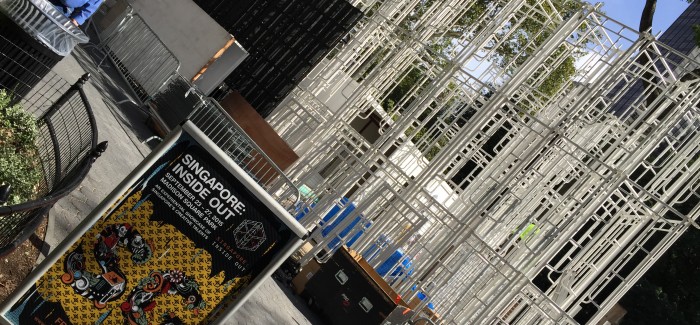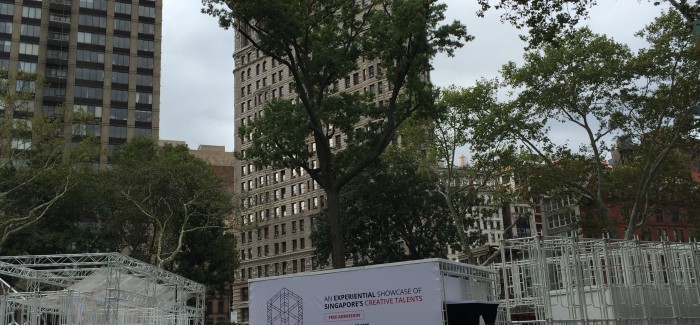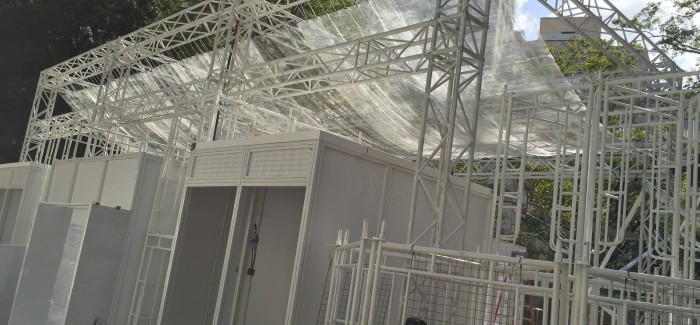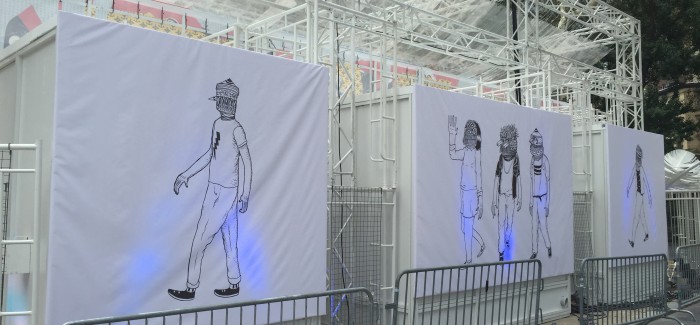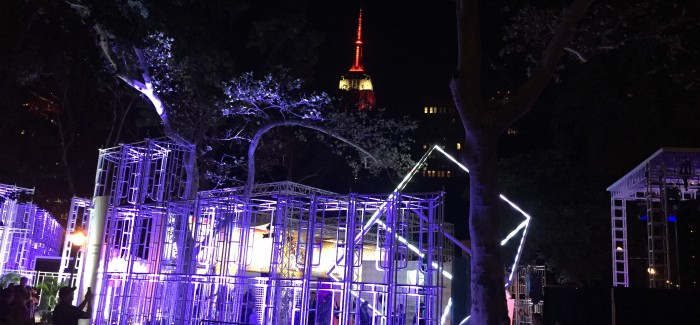 On

September 25, 2015

http://www.flatironhotnews.com
Reported by the Flatiron Hot! News Editorial Staff
Madison Square Park each year hosts a "mega-event' that transforms a piece of our beloved green space into some otherworldly realm, whether via monumental and offbeat sculpture, music, or a themed show. This year's extravaganza, at least culturally, is the exhibit "Singapore Inside Out", a promotional tour-de-force that will offer the best culture, art, theater, dance, cuisine and music that the island nation of Singapore has to offer. Click here for an overview and schedule of events for the 5 days of activities!
The exhibit, a paid promotion by the government of Singapore to get the word out about their country, is one of a series of revenue-producing events allowed by the Madison Square Park Conservancy to help fund the maintenance of the Park. This promotion takes the form of a series of extensive pavilions and structural latticeworks, adorned with art, high-tech sculptures, performance stages, and lighted HD screens and objets de art that will run from Wednesday through Sunday (September 23-27) of this week. It's guaranteed to be an eye-opener, if the early indications and profile of the emerging structures are any indication! By all means, stop by the south end of the Park, especially this weekend, as the pavilions and exhibits come into view, and see a little part of Flatiron transformed magically into a piece of Singapore in Manhattan. To whet your appetite and get a sense of what it's all about at this early stage, check out this Flatiron Hot! Video Clip.