Flatiron BID Sponsors Round-Table Discussion on Real Estate Trends: Coworking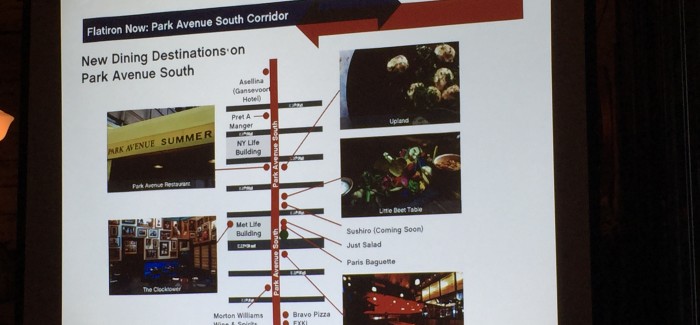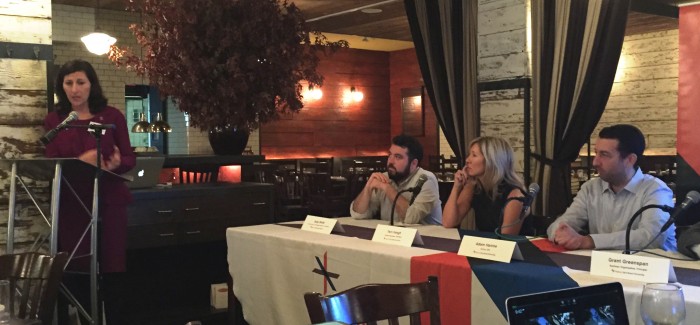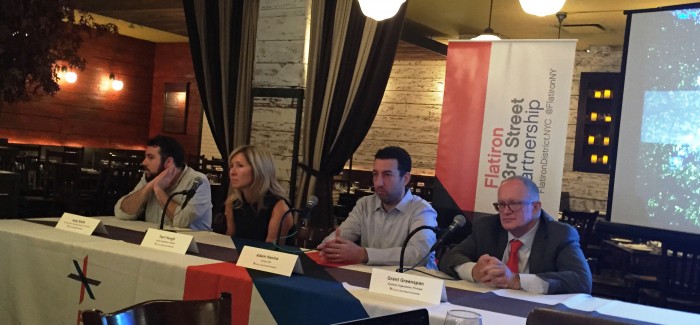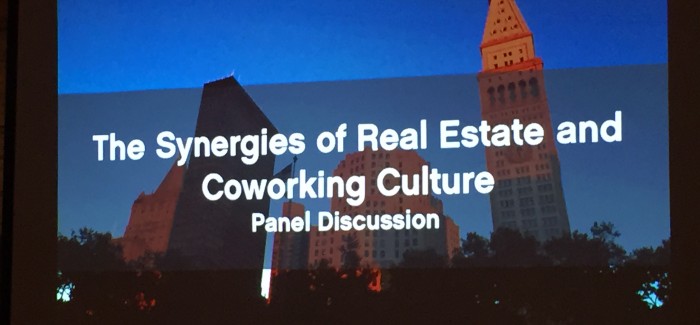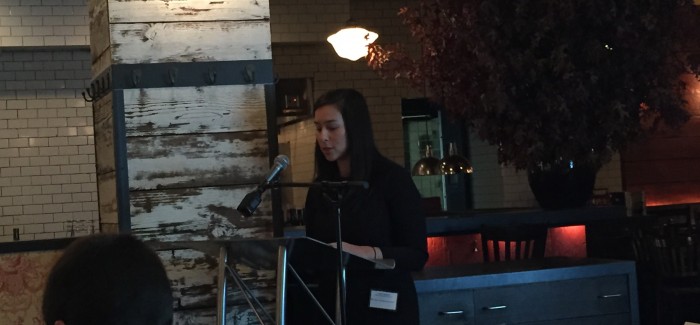 Reported by the Flatiron Hot! News Editorial Staff
The Flatiron 23rd Street Partnership, continuing its useful and educational series of topical public events highlighting happenings in our district, hosted a round-table discussion on real estate trends in the Flatiron: "The Synergies of Real Estate and Coworking Culture"  Flatiron BID's Executive Director Jennifer Brown, ably assisted by Jane Kojima, led off by summarizing the latest compendium of Flatiron statistics, metrics and trends, explaining the concept of the BID and the related services it provides for the neighborhood.
For those who may be wondering, the very useful two-hour breakfast and networking discussion included leading luminaries from the real estate sector commenting on the latest news – particularly the mushrooming growth of the concept of "coworking" spaces, which is a magnet for creative firms such as tech, digital media, and advertising, that increasingly make Flatiron their home.The round- table discussion featured as moderator the well-known real estate blogger and columnist Holly Dutton of Real Estate Weekly, who put the tough questions to a panel that included, among others, Terri Keogh of Castro Properties, Grant Greenspan of the Kaufman Organization, and Andy Smith of the coworking space, The Yard.   The term "coworking" refers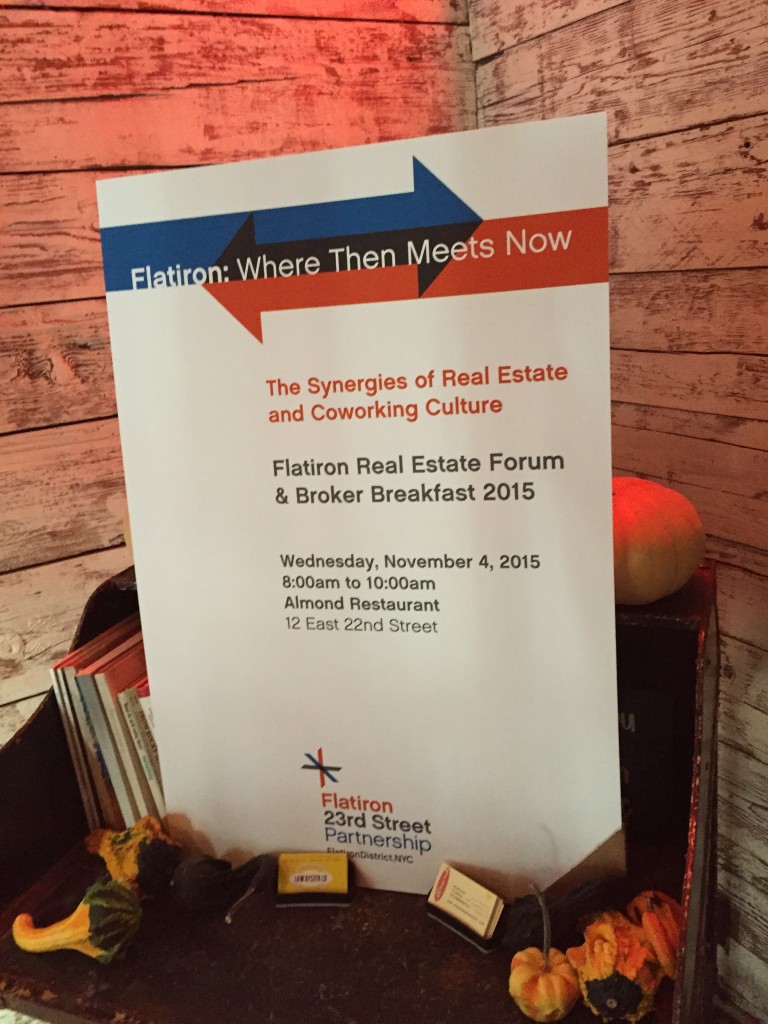 to the very substantial industry trend whereby property owners and specialized firms (WeWork's new Flatiron digs being the prime example) set up shared communal office space for startup companies where the interaction of the tenants on an informal basis in a cool, trendy, open-shared space with no walls and shared amenities speeds up the growth and creative juices of the emerging firms, many of whom move on later to their own space. As with past public events, the focus was on reviewing core demographic, business, and strategic information and metrics valuable to all groups in the district, including useful collated data on business and residential issues like average rents, new construction in residential and commercial buildings, new business openings, and industry sector data that shows just where the Flatiron District is going.
A friendly breakfast and excellent networking opportunities kicked off the early morning session at area eatery Almond located on 22nd Street just off 5th Avenue in our district, followed by the round-table and informative Q&A session. For those who couldn't make it, here's a quick Flatiron Hot! News Video Clip and pics to get an overview of what took place. Here's an audio transcript of the useful Q&A session following the presentation, and here's a link to the BID's website where a  comprehensive session PDF that summarizes the data and info of the session and a quick run down of today's agenda has been posted.  Thanks again to the BID for their tireless efforts to promote and improve our neighborhood – check their website for their very substantial calendar of public events.