Townsquared and their Cloud-Based Business-to-Business Forum Host Holiday Party at WeWork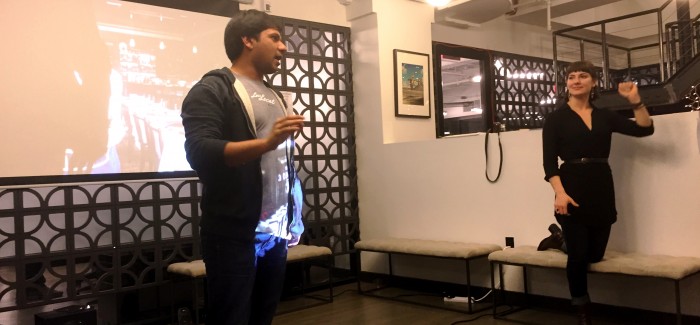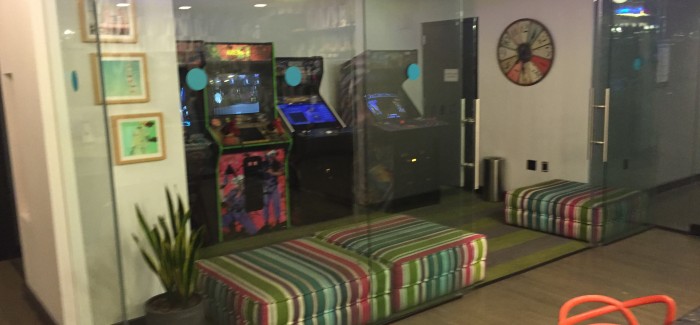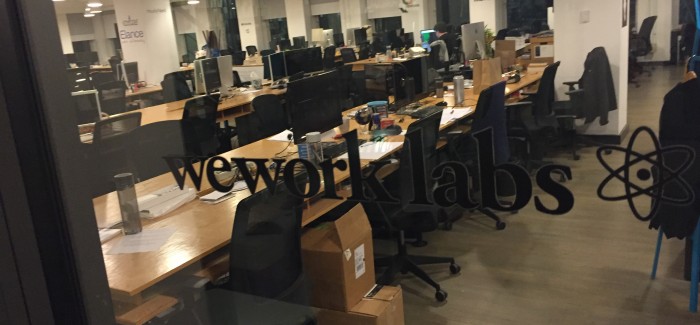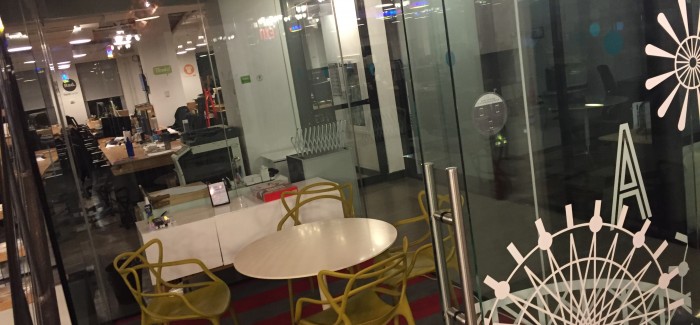 Reported by the Flatiron Hot! News Editorial Staff
It's remarkable how many Flatiron and Chelsea area businesses seem to be always on the cutting edge of web and cloud-based communication trends, pushing the envelope in working both with each other and within the community.  I was reminded of this inescapable (and worthy!) fact as I had the pleasure of attending the holiday party for Townsquared, a new company that just this year entered the New York City market by offering its cloud-based collaboration platform, whereby members can enjoy a secure and focused private arena to communicate with each other in private discussion threads, post bulletins and information about their doings on a hyper-local basis, and otherwise converse in a digital town square, to the betterment of their business and the community as a whole.  Fittingly, and emblematic of the idea that businesses, non-profits, and even government entities can work together closely and collaboratively, they chose as the venue for the gathering the avatar of the "co-working" trend in offices and start-up company incubating, the ever-growing WeWork.  The company has opened multiple sites in Manhattan serving the tech community, including the night's venue at 222 Broadway, a stone's throw from the new Freedom Tower, World Trade Center and Wall Street.
The beer, wine and punch were all flowing generously, along with some good finger foods at the party, which was filled with employees of Townsquared's clients, as well as interested on-lookers from WeWork.  I'd say the average age was about 30, in keeping with our city's growing crowd of youthfully staffed digital and media-based startups.   Flatiron Hot! News' sponsor, NYC Seminar & Conference Center, had joined Townsquared's electronic community shortly after it set up shop in Flatiron and Chelsea after establishing itself to great effect out in San Francisco.  For a conference center that works extensively on a "hyper-local" basis with area business-class hotels, restaurants, entertainment and cultural establishments to great effect in terms of advertising, referrals, and community planning, and is very much a part of our local scene, it seemed like a no-brainer!
I had a chance to talk with Rohit Prakash, the visionary social media guru who founded this growing startup.  Rohit was there to address his company's NYC customers, as well as his staff.  He made a compelling presentation – the concept of a  closed social media private discussion forum and environment, dedicated to local groups (hence the "Town Square" name) where businesses, non-profits, government and individuals can confer on topics important to them was compelling.  Rohit distinguished it from Facebook and Twitter, which are open to all, and whose very sizes often allow local businesses and interests to be drowned out in the cacophony of competing voices and activity.  I also had a chance to chat with the effervescent and well-organized Linda Missal, Townsquared's NYC Relationship Manager.  She filled me in on their progress in building membership.  Interestingly, she said that area Community Boards and Business Improvement Districts, including our Flatiron 23rd Partnership, had shown great interest and helped them get the word out in terms of establishing Townsquared in the NYC market.  She mentioned that the NYC Townsquared team had a staff of 30 and was growing all the time, and proceeded to brief those present on some of the milestones the new company had reached.
I must say that WeWork's 222 Broadway digs were a real eye-opener, and the perfect place for a party for a company touting the benefits of close collaboration among new businesses.  The co-working concept, whereby companies and startups are "incubating", and take short-term "memberships" (not leases), or even a seat or two in an open office space deliberately designed to include wide-open common areas, break rooms, and conference space, such that collaboration and easy person-to-person teamwork is fostered as people build their new businesses has been the hallmark of WeWork and several other national and local companies.  WeWork has multiple sites already in NYC, including one on 23rd Street right in Flatiron.  I spoke with the WeWork branch manager, and he claimed that the 222 Broadway site was 95% filled.  WeWork's 222 Broadway venue was a showcase for cutting-edge design and modern office workplace architecture, with wide open spaces, comfy couches and video games, great lighting, and lots of glass.  All the conference rooms and common spaces have a bright open feel, with colorful modern, abstract art, and one never feels cut off or isolated.  This environment is a world removed from the traditional office cubicles and gray-flannel suits of the "Mad Men" world, or even the world of Dilbert!
For those who'd like to get a feel for the new trend in office co-working, and the fun and vibe of Townsquared's great holiday party, check out our Flatiron Hot! News quickie video of the Thursday night extravaganza.  Rohit and LInda, keep us posted on your progress!