4th of July Fun in Flatiron and NYC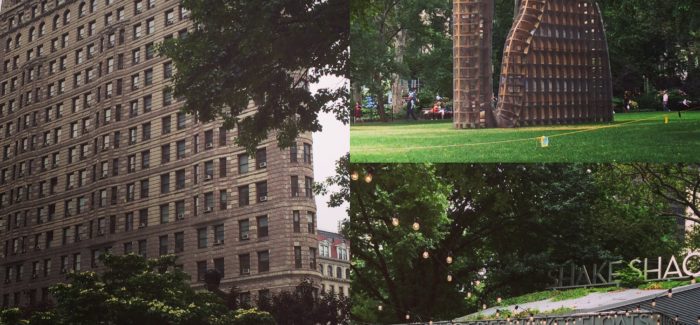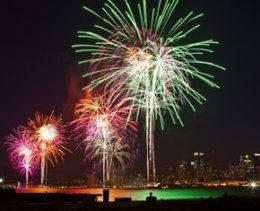 On

June 28, 2016

http://www.flatironhotnews.com
Reported by Maxwell Shapiro and Edited by the Flatiron Hot! News Editorial Staff
If you'll be spending the 4th of July weekend in the Big Apple, you have a wealth of options at your disposal in the Flatiron District. If you're looking to have a nice picnic with your family, Madison Square Park is the place to go. Not only will you be surrounded by the beautiful scenery, but you'll have the original Shake Shack right there in the park if you're in the mood for burgers, fries, and of course, milkshakes. You can take it from me: those shakes are fantastic. And while you're there, you should also check out the one-of-a-kind sculpture, "Big Bling."
If you're planning on catching the Macy's 40th Annual Fourth of July Fireworks show, Flatiron's also got you covered. Just head to the Fourth of July BBQ and fireworks event at the rooftop bar at 230 Fifth, which runs from 12 PM to 4 AM with a $20 cover from 7 to 10 PM. The fireworks are from the Brooklyn Bridge and four other barges between 23rd and 37th Streets. For more info, you can call the venue directly at (212) 725-4300.
If you're near Central Park, then you're in luck, because there's a summer-long festival of the arts taking place there call Summer Stage. And the good news is that nearly every event is free. If you want to swing by there during July 4th weekend, there is the Freedom Party dance party on July 2nd from 6-10 PM, and on July 3rd you can catch exotic musical performances by Nigerian artists King Sunny Adé and Orlando Julius, as well as nightclub DJ Rich Medina. The concert is from 2 to 7 PM. Click here for more info.
And finally, there's something for you French food lovers out there. A series of French restaurants are offering special discounts from July 4th-17th. Click here for the details. Don't miss out!
I hope this information will help you have an awesome New York 4th of July. To figure out how to get where you want to go, visit the the MTA's website.