Belgium and France Come Together in Two Delicious New Additions to Wafels and Dinges' Menu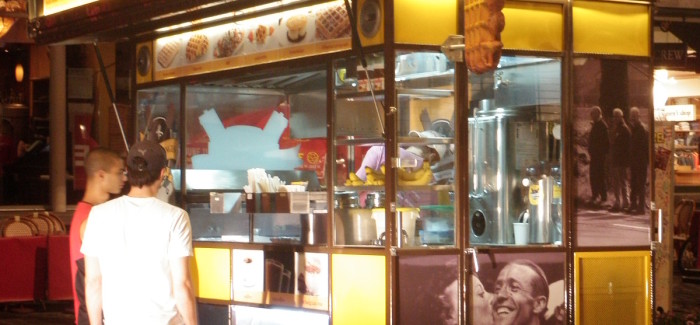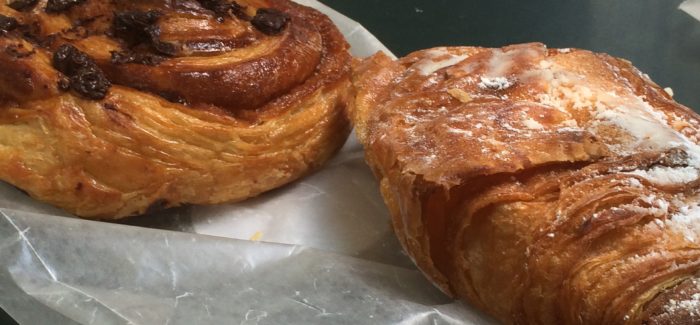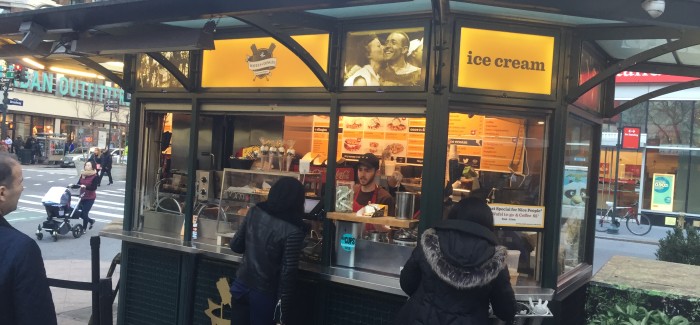 On

July 25, 2016

http://www.flatironhotnews.com
Written by Max Shapiro and Edited by the Flatiron Hot! News Editorial Staff
Before I get into things, I should talk about my very first visit to Wafels and Dinges last Tuesday. I swung by the kiosk in Herald Square and got myself a waffle coated with rich Belgian chocolate and powdered sugar. And yes, it was just as delicious as it sounds. No place in the world makes better waffles than Belgium, and we have a little slice of that right here in Flatiron. I wholeheartedly recommend Wafels and Dinges to anyone who loves waffles as much as I do, you should definitely stop by the W&D restaurant in Alphabet City, or one the kiosks in either Herald Square or Bryant Park.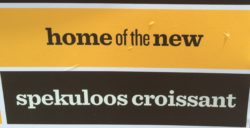 But enough about that. On Friday, I attended an exclusive taste test in Bryant Park for two new additions to W&D menu: the Spekuloos Croissant and Spekuloos Chocolate Roll. And it goes without saying that they were both delicious. The authentic French pastries are infused with the delicious Belgian spice spekuloos. The pastries were brought to life as a result of a collaboration between Wafels and Dinges and French bakery Ceci Celia Patisserie.
The inspiration for these cultural hybrids is no doubt part of a worthy effort to promote the noble idea of European unity, especially in the aftermath of the Brexit vote, as well as the recent spate of terrorist attacks in Europe, and nobody tasting these culinary delights could doubt the benefits of cross-cultural cooperation and pluralism! As I happily took part in the roll out of the new creations, I had a chance to ask W&D founder Thomas DeGeest if he planned on creating any more European hybrid products in the future. He respond saying that W&D "doesn't wan't to just create a fad." Their goal is not to create multiple different products, any one of which might be less than great, but rather create a singular outstanding product that will stand the test of time! They want to focus on what they do well. So, in other words W&D is making the smart decision to choose quality over quantity!
To see and hear a little bit of what took place in Bryant Park, and get a sense of the day's fun and tasty proceedings, as well as to hear the splendid backstory of the rollout from Thomas and Yann themselves, check out the Flatiron Hot! News Video Clip below!