Monday Morning in Flatiron – Delta Airlines Dugout Near Mad Sq Park Features Mets' Noah Syndegaard!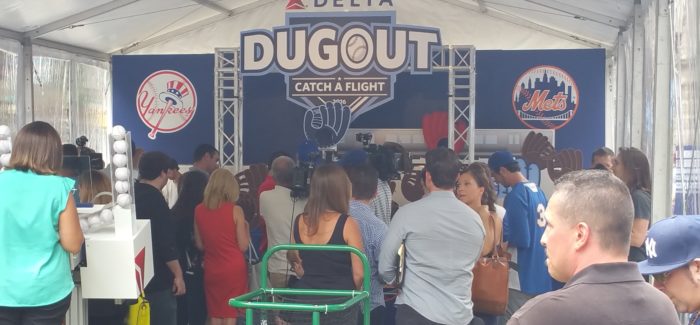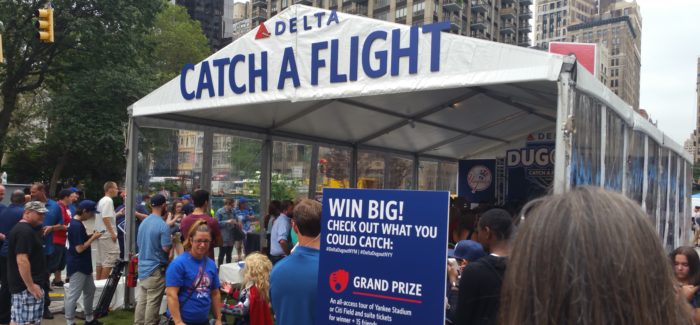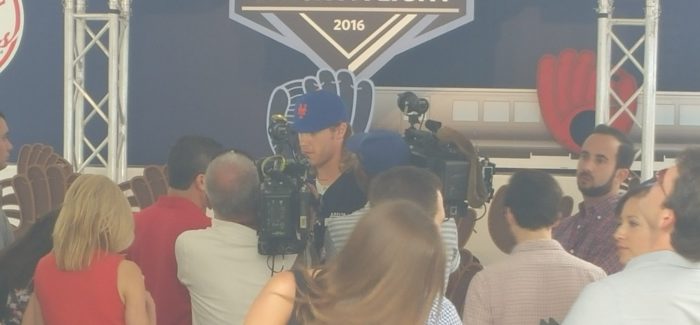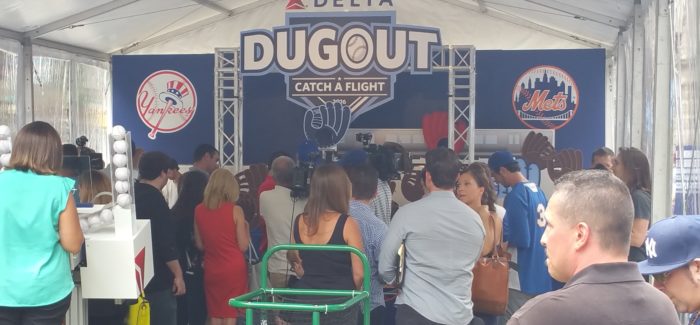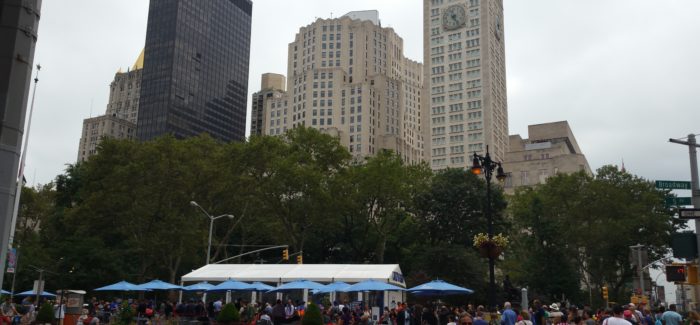 Reported by Tod Shapiro and Edited by the Flatiron Hot! News Editorial Staff
The Flatiron Public Plazas continue to be a go-to site for major companies in their efforts to promote their brand, products and services to the max. The latest example of this was Delta Airlines Delta Dugout "Catch a Flight" promotion and road show, which featured the Mets' flamethrowing right-hander Noah Syndegaard, who was there to do a meet-and-greet and sign autographs, all in service of promoting the Delta Airlines brand via their dugout tent and pavilion. Fans had a chance to win prizes by throwing baseballs at some over sized gloves. The South Plaza had the blue and white Delta Dugout, framed nicely by Madison Square Park to the east and our own Flatiron Building flanking the rear. It was the perfect locale for baseball fans – I stopped by on my way to work Monday morning at the NYC Seminar and Conference Center and caught the spectacle – eager baseball fans were lining up around the pavilion for a chance to chat with the Mets ace, get an autograph, and participate in a whole passel of Delta promotions and contests, including tours of Citi Field, free giveaways for hats and t-shirts, and other such tricks of the trade. If you missed the fun on Monday morning, check out this Flatiron Hot! video clip and pics to see what it was all about.