A Big Thank You to NYC Seminar Center's Summer 2016 Interns!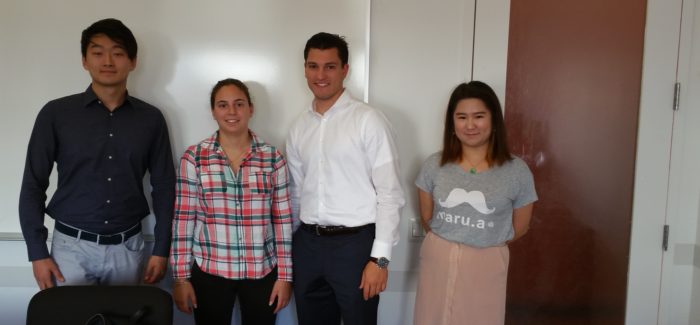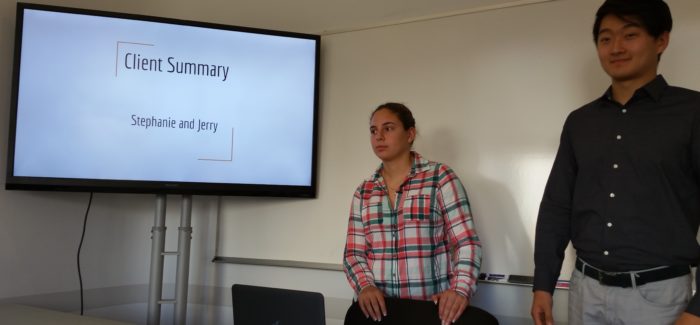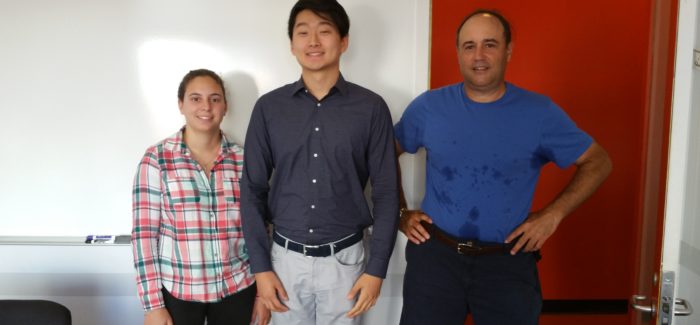 On

August 2, 2016

http://www.flatironhotnews.com
Reported by the Flatiron Hot News Editorial Staff
As we reach the end of July at NYC Seminar and Conference Center we are saying goodbye to two of our four interns. Jerry Dai and Stephanie Sioufas worked together as part of a two month summer internship program on numerous projects on their own, as well as in assisting our full time staff with event logistics so as to provide hospitality services to our clients. This was part of an opportunity for College Students to learn about what it takes to work in a small business environment, and also to learn as much as possible in a hands-on way about the Hospitality Industry! In addition to their assigned work, our two interns had a great time attending meetings, classes and various restaurants in the vicinity of Chelsea and the Flatiron District, often contributing to the Flatiron Hot! News Blog as part of its task of updating NYCSCC Clients on what's going on in the neighborhood! Spencer Kahler from Union College, and Yihan Jin from University of Rochester will be continuing on thru mid to late August before they, too, return to school!
The interns main priority was to complete a project analyzing current and possible future clients, including all aspects of their demographic and industry backgrounds as part of an overall analysis of NYCSCC's marketing efforts. After collecting substantial data from NYCSCC's cloud based management systems, and organizing it in multiple different ways, they produced an in-depth presentation of their collected data and information. Their findings will be useful to NYCSCC's Senior Staff in their continuing marketing efforts, as well as possible applications for grants and small business financing. NYCSCC was very lucky to have them this summer!
Now let us get to know the interns, in their own words:
My name is Stephanie Sioufas and I am a finance intern at the seminar center. I am a part of Union College class of 2019 as a Psychology and Managerial Economics Major. This internship provided me with an excellent experience that I learned a lot from. I really enjoyed my time at the seminar center and am grateful for this opportunity.
My name is Jerry Dai, class of 2019 at the University of Rochester majoring in Business and Computer Science. This summer I was able to put both my academic interests to use working at the Conference center. I worked behind the scenes with the Technical Director in the server room and I was introduced to how small businesses operate. This was a great introduction to the world of business and my experiences here will be taken with me.