Another Fun Summer Day in Bryant Park!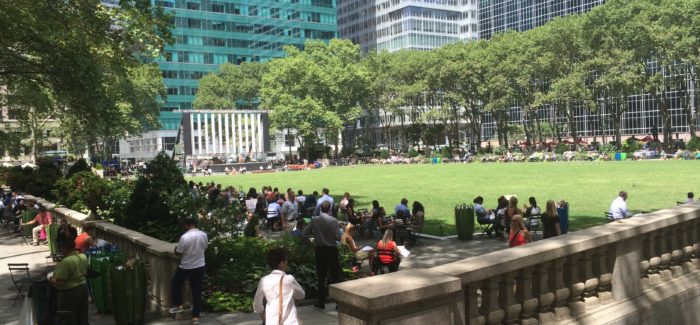 On

August 9, 2016

http://www.flatironhotnews.com
Written by Max Shapiro and Edited by the Flatiron Hot! News Editorial Staff
If you're in the neighborhood and don't have anything to do, you can swing by Bryant Park. Today, pianist Ayako Shirasaki, described as a virtuoso pianist with a "tender touch," performed in the park. And as reported earlier, there are still juggling lessons being held multiple days throughout the summer. Not to mention the many refreshment stands located right in the park, including the delicious Wafels and Dinges. And that's far from everything the park has to offer. Go here to see what activities are taking place for the rest of the summer!