Bryant Park Emerging Music Festival Showcases Up-and-Coming Artists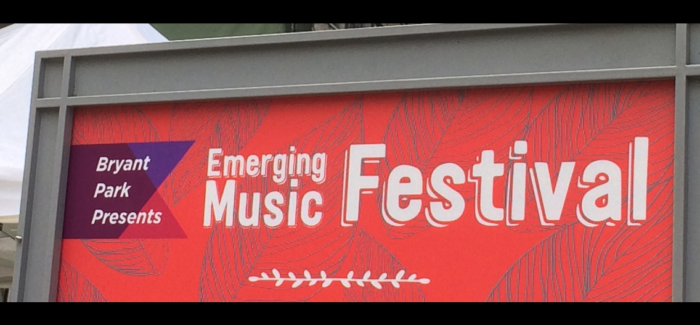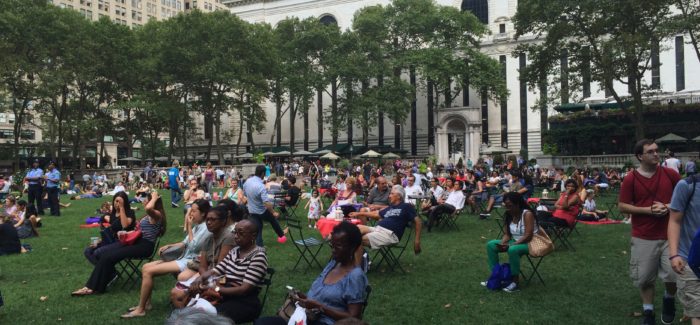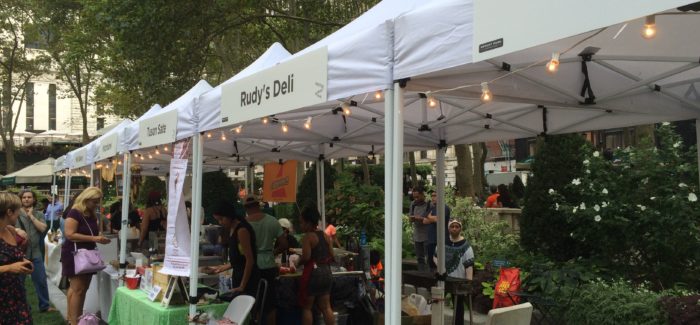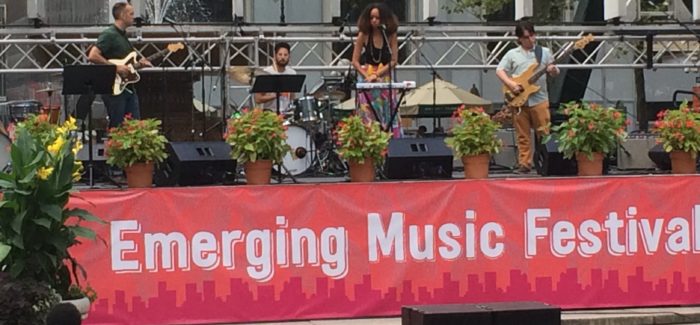 On

August 22, 2016

http://www.flatironhotnews.com
Reported by Max Shapiro and edited by the Flatiron Hot! News Editorial Staff
Last Friday, Bryant Park held its annual Emerging Music Festival. During this event, talented up-and-coming artists are given their chance to shine. The park was packed that evening, filled with people who were eager to listen to the variety of fresh young talent (or, you know, were just there for the food).
Three bands and two soloists performed at this year's EMF. Bryant Park's website describes them as:
Gemma


"The New York Times describes R&B/electronic duo Gemma as "a silky, poppy new project with plenty of open space, mid-'80s R&B hooks and gently skittering beats." Their vibe pairs perfectly with a sun-soaked chill session on the Bryant Park Lawn."
Odetta Hartman


"Indie songwriter Odetta Hartman delivers a "mix of ethereal folk, rootsy rock, and glitchy electronics, all anchored by her powerful voice" (Brooklyn Vegan)"
Mikaela Davis


"A harpist and songwriter who turns out "tuneful pop songs that showcase not only her highly proficient harp technique, but also attractive vocals that sound both vulnerable and assured" (Boston Globe)"
Acid Dad


"After the sun goes down, we turn it up with psych-punk band Acid Dad, who deliver a "blistering live set that's not easy to forget" (Consequence of Sound)"
EMEFE


"Get ready to dance out the end of the festival with Afrobeat inspired funk band EMEFE, who the Village Voice described as a blend of "Fela Kuti–inspired Afrobeat with dashes of Prince- and David Byrne–channeling pop orchestration.""
Don't be surprised if these artists are all big names in the near future. In the video below, you can watch a few clips from Gemma's performance.