Mad Square Eats Back for 2016 – Lots of Choices for Lunch and Dinner Breaks in Flatiron!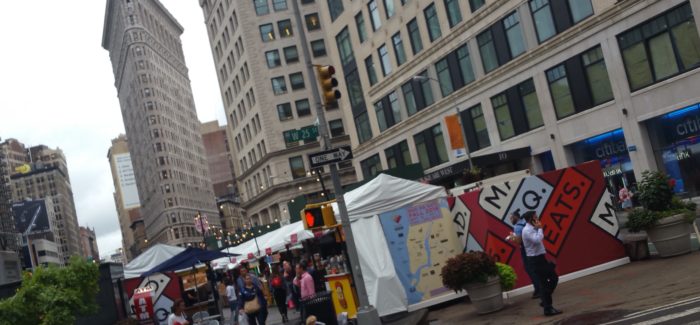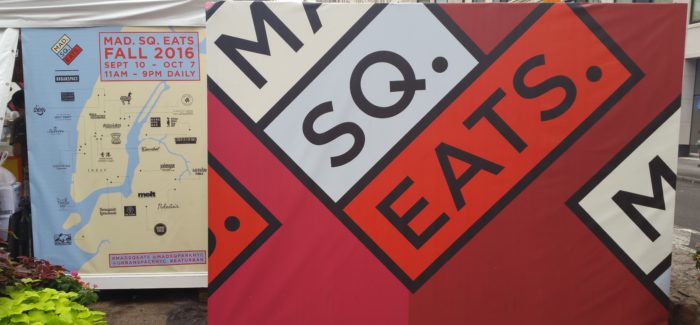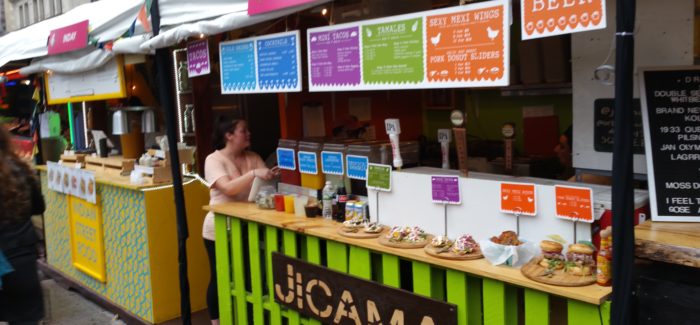 Reported by Tod Shapiro for the Flatiron Hot! News
It's that time of year again, and I've come to expect my fix of mouth-watering options for an occasional lunch or dinner break from my busy days at NYC Seminar Center. Mad Square Eats is back in the district once again with their plethora of booths featuring a multitude of dining options, including cuisines from all over the world, served up by some of NYC's best restaurants and food entrepreneurs.  You can find Mad Square Eats just north of the Flatiron Public Plazas at Worth Square, bordered by Fifth Avenue and Broadway and 24th and 26th Streets.  
I strolled over there late one afternoon, and after checking out all the booths, ordered a gourmet melt sandwich from one of this year's new vendors, Meltkraft, which I then made go down easy with a great domestic beer served up by the Cannibal Beer booth right across the way. After you order your treat, there is ample seating where you can people-watch and take in the sights and sounds in Madison Square Park.  Click here to see the selection of dining options from Urban Space's Mad Square Eats write-up, and check out our quick Flatiron Hot Video Clip of this year's fun and delicious offerings.  Eats this year will be going from September 10th through October 7th. NYCSCC patrons, you'll want to take a short walk from the Conference Center and check it out!