Mad Square Park Kids Fest for 2016: Lots of Kids, Lots of Fun!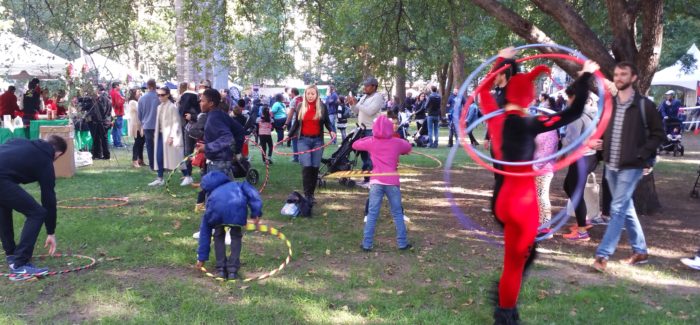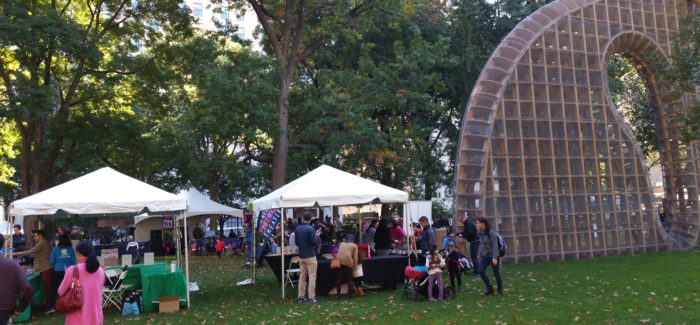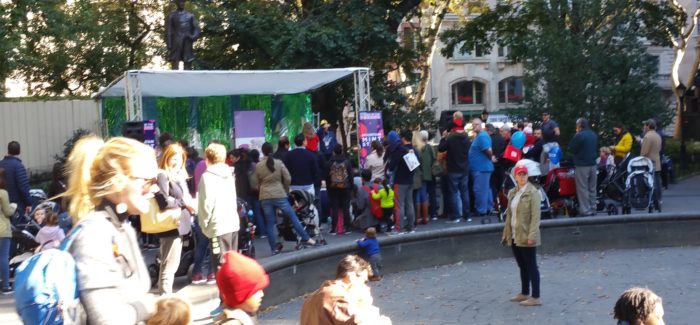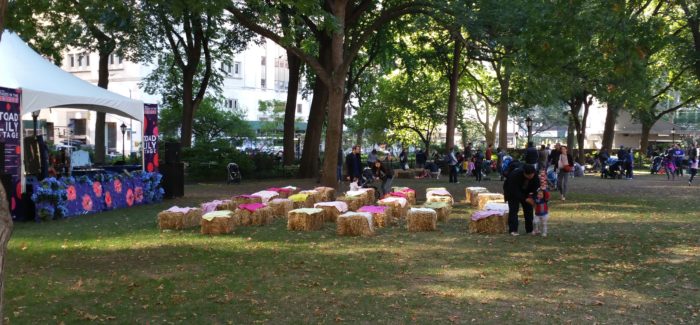 Reported by Tod Shapiro for the Flatiron Hot! News
We've all heard about the surge of young families returning to NYC and its environs from the suburbs, as the livability and the perception of safety and family-friendly schools, institutions, and events is on the rise.  The Flatiron District, home of NYC Seminar Center's main offices,  offers a good example of that trend, as I was reminded this past Saturday as I encountered this year's "Kid Fest" in Madison Square Park.  Part of the Madison Square Park Conservancy's public programming that attempts to fill the park with interesting and active events for the general public year round, the Kid Fest included multiple stages at the north and south ends of the park, as well as a whole series of fun theatrical events spread out on the lawn oval specifically tailored for families, or as they put it themselves: "The day will revolve around a diverse lineup of performing arts programming including music, dance, theater, puppetry, and circus performances appropriate for children ages 0-12 and their families."
The whole affair seemed well organized and well spaced out, with plenty of room for the regular park goers, and with the scenes of the happy kids adding a youthful and energetic dimension to Mad Square Park's arboreal splendor.  The park was filled with active tykes investigating the various booths with games, face painting, hula hoops, bales of hay, and other kid-friendly fare.  If the afternoon was any indication, Flatiron and its citizens include many happy young families, and they all seemed to be up and about on the sunny Saturday afternoon, adding energy, vigor, and youth to the neighborhood.  Bravo, Madison Square Park Conservancy!  For those who may have missed it, here's a Flatiron Hot! News Quick Video Clip to give the flavor of the event.