Arby's Opens New Location in Flatiron: Fans Can Enjoy Roast Beef and Other Favorites!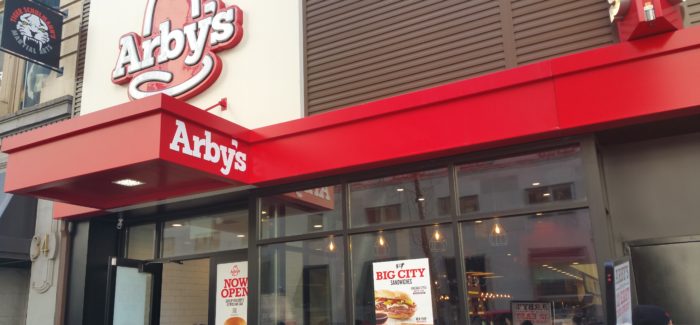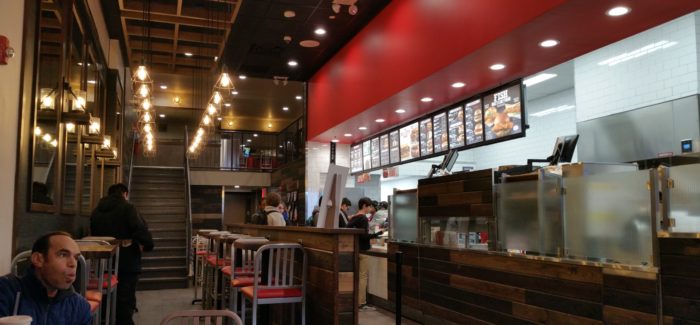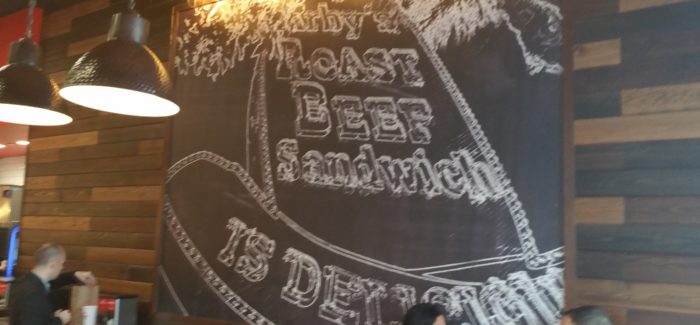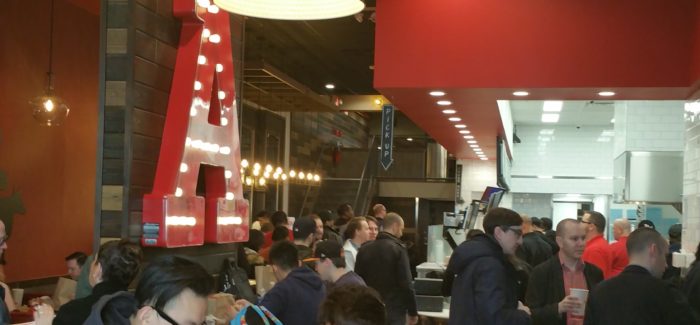 Reported by Tod Shapiro for Flatiron Hot! News
Flatiron continues to be a locus for the latest and greatest food and dining offerings, with the 23rd Street corridor between Madison and 5th Avenues welcoming another fast food option to the cornucopia of lunch offerings available to Flatiron denizens. Arby's opened its doors this month. For those of you not familiar with the classic Arby's roast beef sandwich, you are in for a treat.  Yours truly's familiarity with Arby's goes back to my time in summer camp many years ago, when our returns from the Saratoga Performing Arts Center concerts in upstate New York would include a pit stop at an area mall with an Arby's, alongside KFC, McDonald's, and Pizza Hut, where I would savor a delicious roast beef sandwich whenever the chance arose.  As the long lines I saw this past Wednesday at lunch time seem to indicate, it's more than a match for a Big Mac or a Whopper, and with the new 23rd Street site, Flatiron and Chelsea residents have another choice, alongside the McDonald's, Vert's, Chop't, and Dig Inn storefronts that all have opened in the last year or so.
Arby's has added numerous delectable items to their menu alongside their classic roast beef sandwiches and curly fries, including sirloin, chicken and turkey, and a good selection of salads for the health conscious.  Indeed, the 23rd Street corridor running from Lexington through 5th Avenue near the Flatiron Building includes more than a dozen or so fast food and fast casual establishments, making it an excellent destination for area workers and residents at lunch hour.  Check it out on your next break from the Conference Center, or if you are on your way to a stroll in Mad Square Park – well worth the visit!  Or, to get a quick sense of the Arby's experience, click below to view our Flatiron Hot! News quick video clip.