Three Great Options for Theater and Dance in Flatiron/Chelsea – The Irish Rep, The Joyce & The Atlantic Theater Company!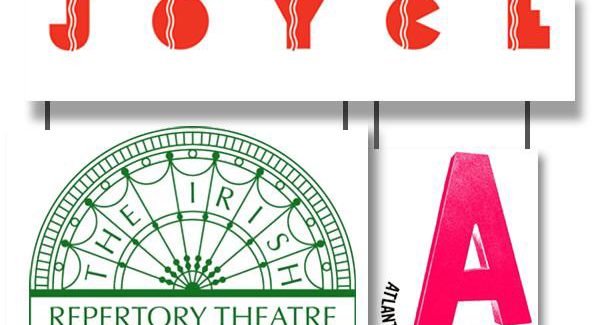 Reported for the Flatiron Hot! News by Justin Tavarez and Kazem Moradi
The Flatiron District and Chelsea offer many fine options for Off-Broadway entertainment, and here are three excellent choices for those looking for some fine theater and dance in the neighborhood after touring the sites, or perhaps after attending an event at Flatiron Hot! News' sponsor NYC Seminar and Conference Center Chelsea flagship venue at 71 West 23rd Street!  We heartily encourage visitors to the Distinct to explore Chelsea's Off-Broadway options with three theatre venues that are sure to appeal to the artist in you:
"We know the Arts are the archives of our human history, the wind of invention and the heartbeat of humanity" ~ Natasha Tsakos
We begin with the Atlantic Theater Company. A neighborhood staple, the theater has been in residence for over 30 years. Numerous award-winning plays have been produced at the theater including Between Riverside and Crazy, Spring Awakening, American Buffalo, The Cider House Rules and 3 Kinds of Exile. The Linda Gross Theater is housed in a gothic revival building which boasts a seat count of 199. Despite its size this space gives the audience a sense of intimacy with the performance. Playing later this month is the world premiere of Derren Brown: Secret.
Location: 336 W 20th St, New York, NY
Next we move to one of New York City's oldest theater companies: The Irish Repertory Theatre. The company has been in existence since the late 19th century and serves to bring Irish culture, music and drama to the stage. It is the only theatrical company that produces Irish-themed productions year-round. Currently in production is Emperor Jones which was recently extended through May 21, 2017. "…Boundary-pushing in its day, the play still has plenty to say — about tyranny and greed and corruption, sure, but more potently about our culture's long history of race-based violence and degradation."  – New York Times
Location: 132 W 22nd St, New York, NY
For dance lovers, Chelsea offers the Joyce Theatre.  Another neighborhood favorite for over 30 years, housed in a beautiful Art Deco building; the Joyce has been home to hundreds of national and international dance companies that have developed work at the theatre. One of its unique partnerships is with Cuban dance companies. Since 2001 the Joyce Theatre has been collaborating with Cuban dance companies to create new contemporary choreography both here and in Cuba. April features a variety of productions to choose from including  Compagnie CDNC – Angers/Robert Swinton, Scottish Ballet, Ballet Hispánico and the Aspen Santa Fe Ballet.
Location: 175 8th Ave, New York, NY