Zucker's Bagels: A Traditional NYC Staple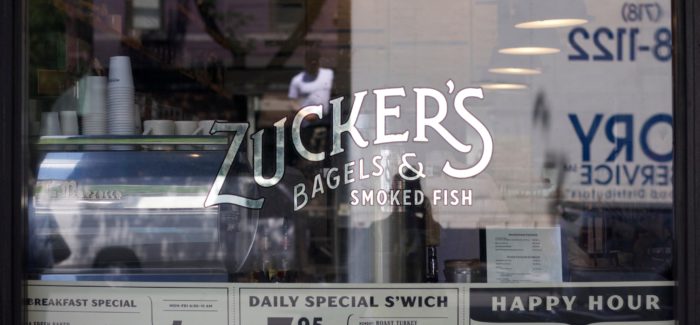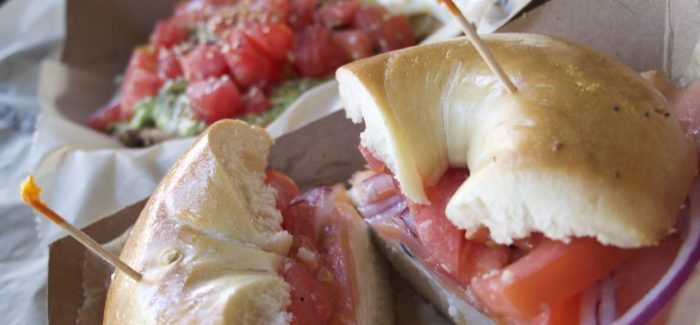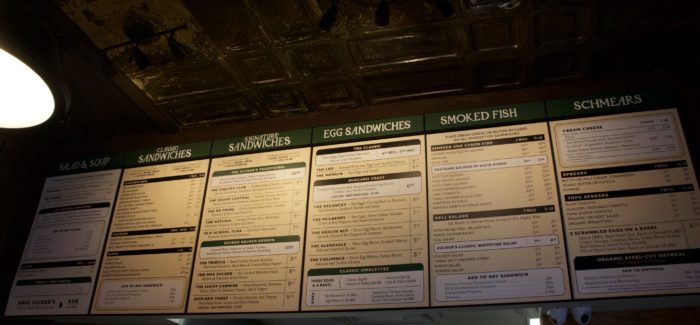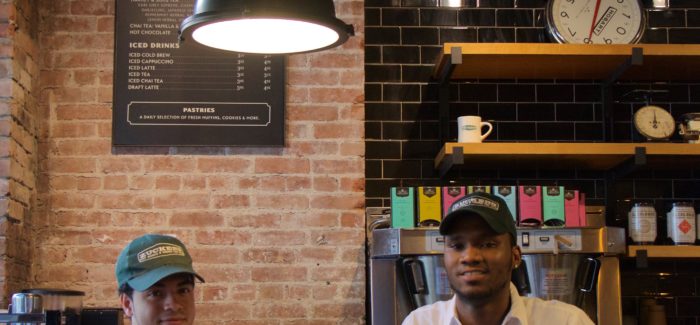 On

June 28, 2017

http://www.flatironhotnews.com
Reported by Heather Nichols and Sophie Rosen for the Flatiron Hot! News
I, along with my fabulous photographer co-intern, Sophie Rosen who assisted on this article, took a trip to the Upper West Side to visit the newest of three Zucker's Bagels establishments. Zucker's is one of several excellent local eateries and highly rated dining establishments that are among the featured catering options offered at NYC Seminar and Conference Center, Flatiron Hot News Sponsor.  Founded by Matt Pomerantz and co-owned by Dan Pace, Zucker's Bagels was founded as a classically traditional bagel shop in the trendiest neighborhoods of New York City. They have storefronts in the Upper West Side, TriBeCa and Midtown neighborhoods with plans for future expansion. We tried the two best sellers, the 'Zucker's Traditional' and the 'Avocado Toast'. They were both phenomenal, and as it was my first time trying lox I was highly impressed and would 100% order it again. The food is all wonderfully prepared using only the freshest natural ingredients including unbromated and unbleached flours, no preservatives or artificial coloring, and the best smoked and cured fish from local vendor Acme Smoked Fish.
Zucker's Bagels works to help improve the community by focusing on local businesses and donating to local charities. Obviously, they cannot sell day-old bagels so they donate any extras to local charities in their respective neighborhoods. This includes, but is not limited to: churches, City Harvest, homeless foundations, and schools. It is important to the business to work locally and to have strong community ties in order to expand their brand in a way that positively impacts the community around them. As an overarching goal, they are very conscious of how the community responds to them. They are sure to handle any issues that come to their attention with the attitude that there is nothing too small for them to address.
The menu is expansive while staying true to the store's roots as a classic Jewish bagel shop. They sell individual bagels, baker's dozens, egg sandwiches, classic and signature sandwiches, salad and soup, smoked fish, and they cater to any request. As a premier, high-end bagel shop, they do not slack on the quality for larger orders. The Director of Catering Sales, Jennifer Ojeda, is wonderful with client relations and works with the client in order to create a menu that works for any event. She works with the NYC Seminar and Conference Center to cater to their clients needs. They work with groups of 10 to 600 people for meetings, personal and corporate events, along with any other gathering that could benefit from a bagel spread (which everything does!).