It's Summer Again in Flatiron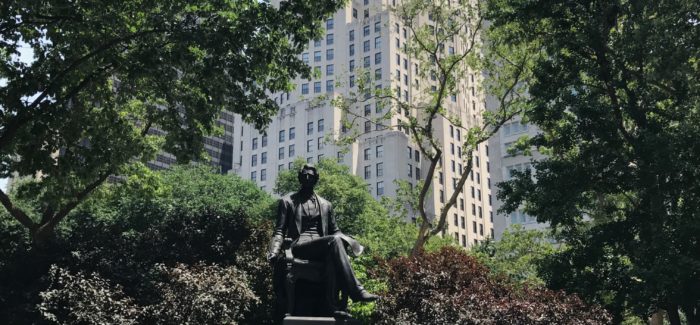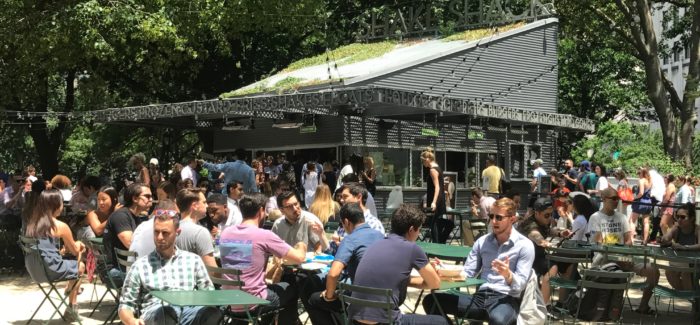 On

June 29, 2017

http://www.flatironhotnews.com
By Max Shapiro
Summer is back, and here in the Flatiron district, the home of NYC Seminar and Conference Center, Flatiron Ho!t News' sponsor, there's more to do than ever. Here's a sampling of what was going on today and what you can catch in the following weeks:
The Flatiron 23rd St Partnership holds weekly events every Tuesday, Wednesday, and Thursday at the Flatiron Plaza through most of the summer. Today was "Throwback Thursday," where you can take your kids for various fun activities from 12 to 2 PM. Additionally, you can catch a live jazz performance at 6 PM. So if you've got little ones and you missed it this week, be sure to swing on by the Plaza next Thursday.
And conveniently located right near the Plaza is Madison Square Park, which hosts its own set of activities. Every Thursday from 10:30-11:30 AM, you can catch a performance from a kid-friendly band. This morning, the band Jazzy Ash & the Leaping Lizards performed. If you missed it, you can take your kids next Thursday to catch Joanie Leeds & The Nightlights.
But that's not the only park around, because Union Square Park is nearby. The Park has partnered with Citibank to hold a summer-long "Citi Summer in the Square" event, which features an "incredible line-up of over 135 FREE events including fitness classes, family-friendly activities + shows, live music + dance performances all in Union Square Park. Every Thursday find morning and evening yoga and cardio classes, live dueling performances, lunchtime jazz music in the West Side seating area, and a full day of kids activities in the South Plaza including sing-a-long story time, animals with Art Farm, princess appearances, kids yoga and live shows."
And finally, there's Bryant Park. It's perfect if you're looking for a place to just chill, but there are also plenty of activities, such as a Yoga Session going on tonight from 6-7 PM.
So in case it isn't clear, there's plenty to keep you busy if you're around the Flatiron neighborhood this summer. And this is just the tip of the iceberg: I can guarantee you there will be plenty of other things going on throughout the season.