Wellness Wednesdays: Women's Jiu Jitsu Class in Flatiron Plaza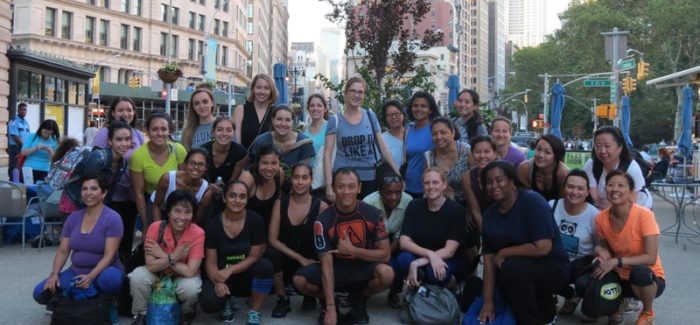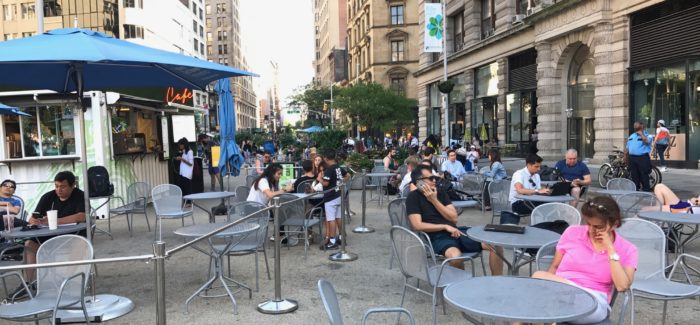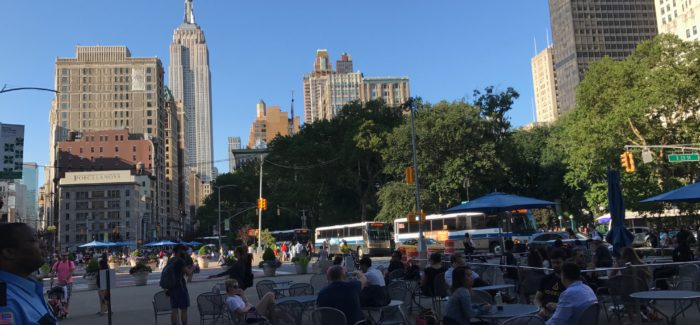 On

July 6, 2017

http://www.flatironhotnews.com
By Max Shapiro
Every Wednesday evening this summer at 6:30 pm, the Flatiron 23rd St Partnership has "Wellness Wednesday," at the South Flatiron Public Plaza, where different fitness activities are held each week. This week, a women's Jiu Jitsu class was given by Gotham Jiu Jitsu. The description reads:
"Gotham Jiu Jitsu is sharing the art of self-defense. Within an hour, learn fundamental techniques used to fight back and escape from most situations."
If you missed this week's activity, you can participate in the yoga session held by the New York Health and Racquet Club next Wednesday evening at the same time and place.