Prismatic Exhibition Rolls Out in Madison Square Park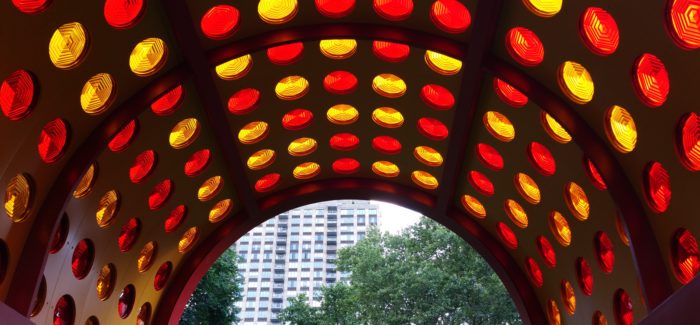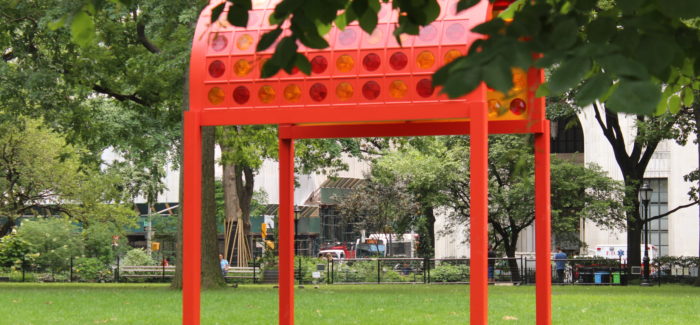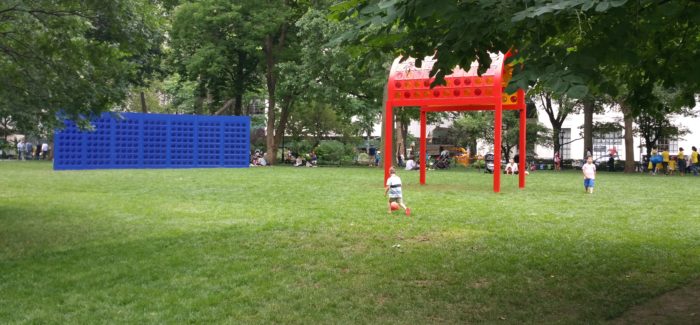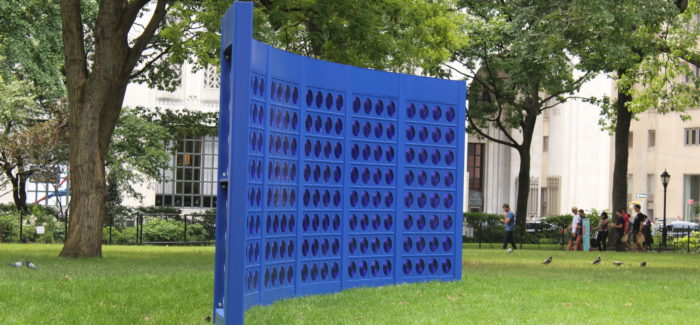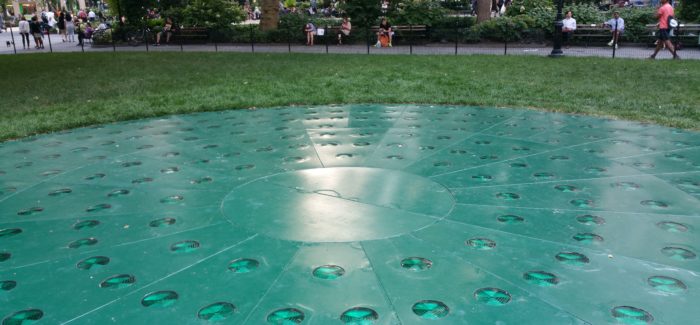 On

July 10, 2017

http://www.flatironhotnews.com
Reported for the Flatiron Hot! News by Cyrus Shahgholi and Tod Shapiro
This year's public art display in Madison Square Park,"Prismatic," rolled out last week and park goers can now experience the interaction of the glass prisms with the park's more natural wonders. This exhibition attracted many visitors onto the field, where children enjoyed playing around the installations.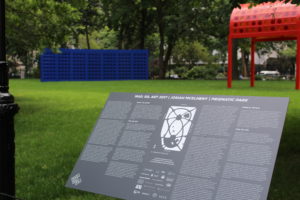 As the latest in a series of monumental public art displays, Prismatic is taking a more restrained approach in terms of footprint and overall impact on the park, as it blends in very nicely with its environment right in the middle of Mad Square Park's oval lawn as compared to installations of past years such as Big Bling and Fata Morgana which were much larger and "in-your-face."  It was interesting to observe just how "tactile" Prismatic's three different pieces were, as the young children who seemed to be very interested in touching and feeling every nook and cranny of the integrated glass, metal, and plastic structures would attest!
The artist, Josiah McElheny, is known for his glass blowing sculptures and mirrored glass projects. He was a recipient of the MacArthur Fellows Program in 2006. He has held solo exhibitions at the Institute of Contemporary Art in Boston, the Museum of Modern Art in New York, and at the Whitechapel Gallery in London.  His work will be on display until October 8, 2017.
Well worth a leisurely look on the way to work, or on a lunch hour!  Well done, Madison Square Park Conservancy!