Tech Tuesday: Coding 101 from General Assembly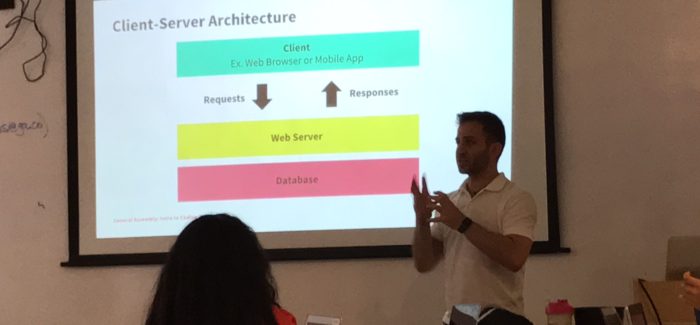 On

July 17, 2017

http://www.flatironhotnews.com
Reported by Max Shapiro
For the latest Tech Tuesday event of the Flatiron 23rd Street Partnership, the global education company General Assembly held a beginner's lecture on coding, which I attended. The class was designed to "help individuals acquire new skills and transition into new careers." This was the general description of the class:
Step into the world of development with General Assembly. During our introductory workshop, explore the building blocks of the web–HTML and CSS–and learn how you can apply these programming languages to develop your own simple sites. By writing your own lines of code, you'll:
Get a closer look at how the developer community and many different fields benefit from coding knowledge.
Learn how HTML and CSS function together to form the backbone of the web.
Cover key coding terms and principles.
To see a sizable chunk of what the lecture included, watch the videos below.