Bravo Pizza: An Authentic Pizzeria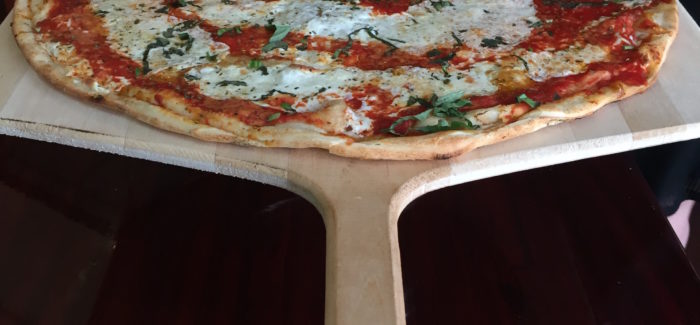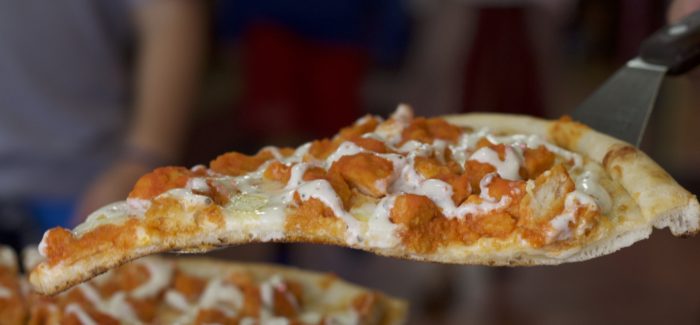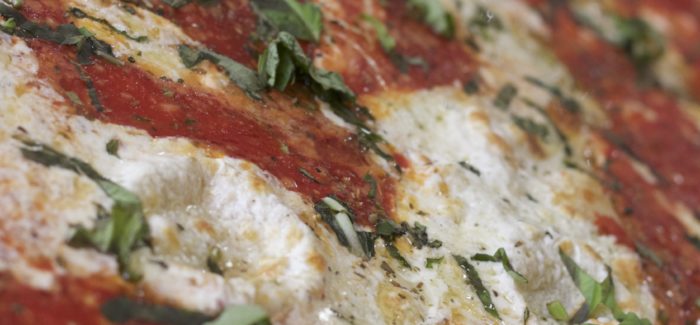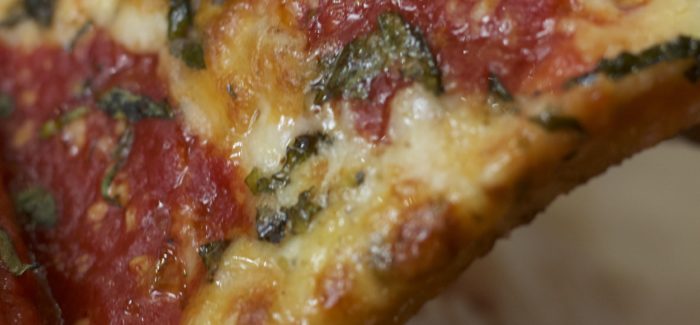 Reported by Heather Nichols for the Flatiron Hot! News
'Za on 'za on 'za. As soon as we walked into Bravo Pizza we were bombarded with the bustle of an authentic New York pizza parlor. The scents of tomato and basil, of cornmeal and copious amounts of melted cheese wafting out the door and up the street lead countless people in. If I had not already been on my way to meet one of the owners, it would have lured me in to try a slice. As a vendor that handles catering for the New York City Seminar and Conference Center, it is conveniently located just down the road at 257 Park Ave at 21st Street. Bravo is committed to being a neighborhood staple for those who are just in the mood for a quick slice as well as those who have to cater a luncheon for a large company. The two brothers who own Bravo Pizza, Eli and Toti, are quick to satisfy their customers with an expansive menu and a willingness to work with their specific needs, including gluten-free dough.
Their menu includes pizzas of every imaginable type. They have classic New York, Chicago, and Sicilian pizzas as well as their more specific Grandma Pie (Sicilian with fresh basil) and many combinations of meat and vegetables. Their Buffalo Chicken Pie was to die for and so visually pleasing. Toti kept coming out with pie after pie for us to taste and photograph with each one looking, smelling, and tasting better than the last. However, pizza is not the only thing that they specialize in; they have chicken entrees, Italian specialties, salads, pastas, baked dishes, wings, heroes (6 feet long!!!), desserts, and beverages. These vast options make it easy to pick and choose for whatever sized gathering you need. Obviously pizza is their top seller but their sandwiches and chicken dishes are a close second.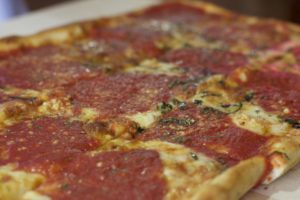 They work with a lot of colleges and high schools around the area. With four locations throughout the city, they have a lot to offer and they do their best to give back. Starting in 1985 as a small pizza shop they have grown with the city and their neighborhoods including our lovely Flatiron District. Along with catering to schools, they cater for big businesses that have many mouths to feed and are looking for something authentically Italian. With their wonderful flavors and great customer service Bravo Pizza is a wonderful place to stop in for a slice, or to cater your next business meeting!