Above Ground Concert in Madison Square Park: Tipsy Oxcart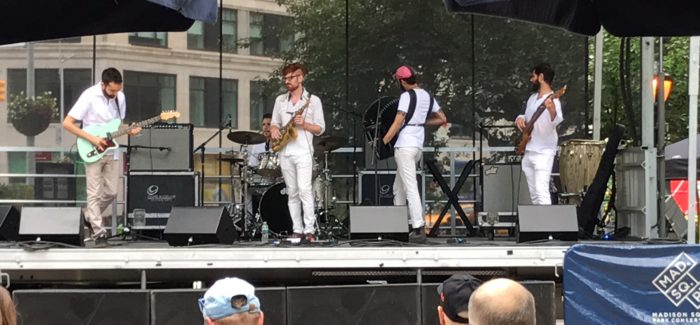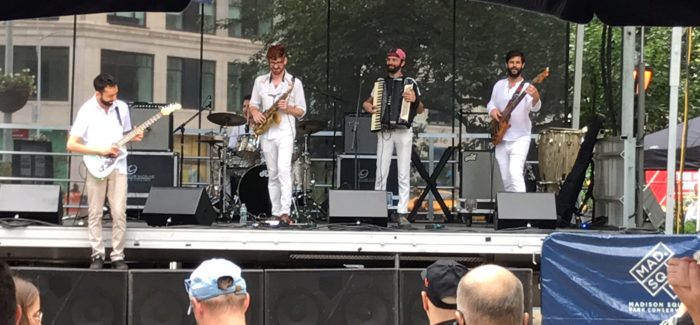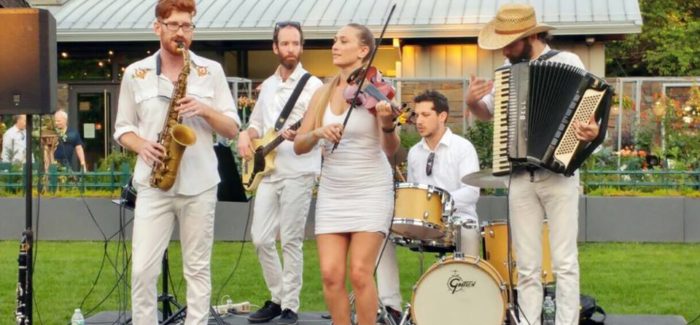 On

July 26, 2017

http://www.flatironhotnews.com
Reported by Max Shapiro
The band performing in Madison Square Park's latest weekly "Above Ground" concert today was Tipsy Oxcart. The band started in 2012, and its members are Dani Danor (Drum Kit), Jeremy Bloom (Accordion), Marandi Hostetter (Violin), Connell Thompson (Clarinet/Sax), and Ayal Tsubery (Electric Bass).  All members are from Brooklyn.
Tipsy Oxcart "plays electric, pounding, Balkan music, channeling the spirit of the 36-hour weddings that keep their crowds dancing until sunrise. Serving upbeat arrangements of urban dance tunes, the band deviously infuses the sounds of South-Eastern Europe with elements of jazz, funk, and more." They have one album out so far—Upside Down, which they released in 2015.
Watch a bit of today's performance in the video below. Next Wednesday's concert (12-1 PM) features the Brown Rice Family.