Broadway in Bryant Park: Week 4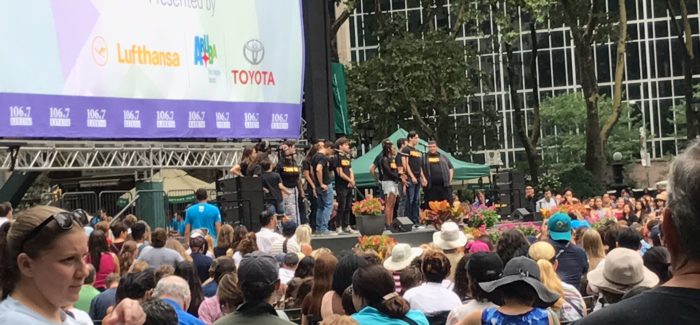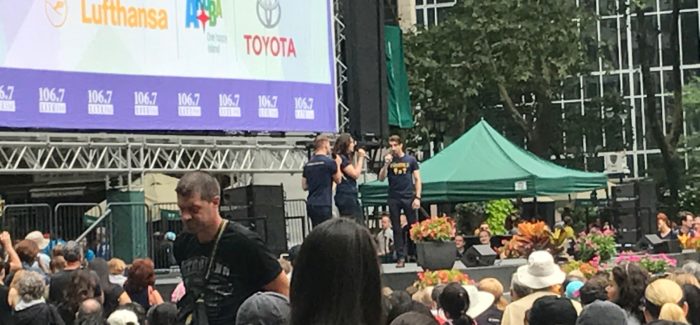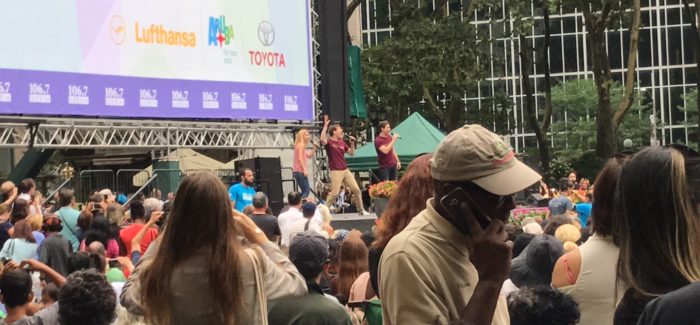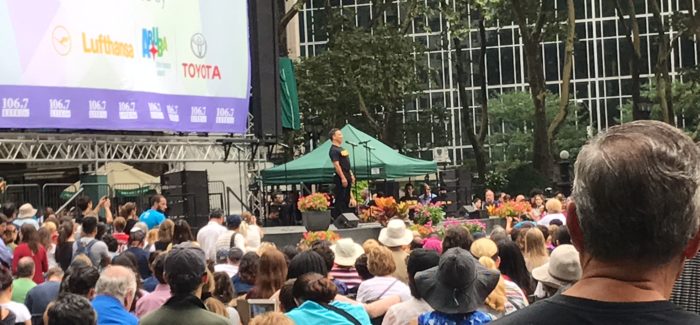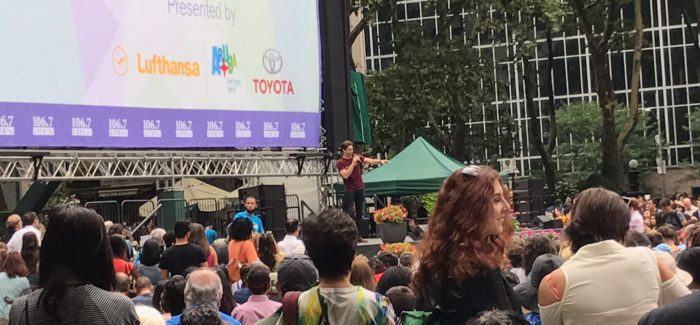 On

July 27, 2017

http://www.flatironhotnews.com
Reported by Max Shapiro
Bryant Park's fourth weekly "Broadway in Bryant Park" show, where actors from hit Broadway musicals performs songs from their respective shows, took place today. To watch some highlights, take a look at the video below. The songs performed today were from the musicals A Bronx Tale,
Anastasia: Home at Last, Avenue Q, and The Imbible.
There are two more shows left this summer (both from 12:30-1:30 PM)—be sure not to miss them!
AUGUST 3
Hosted by Bob Bronson and includes performances from:
Preshow: Aruba Tourist Authority Carnival Dancers
Miss Saigon
Natasha, Pierre, and The Great Comet of 1812
Broadway Dreams
AUGUST 10
Hosted by Helen Little and includes performances from:
Preshow: Brooke Shapiro
Come From Away
Charlie and the Chocolate Factory
Bandstand
Curvy Widow