TopSpin Event for Underserved Youth Draws Crowds, Celebs at Met Pavilion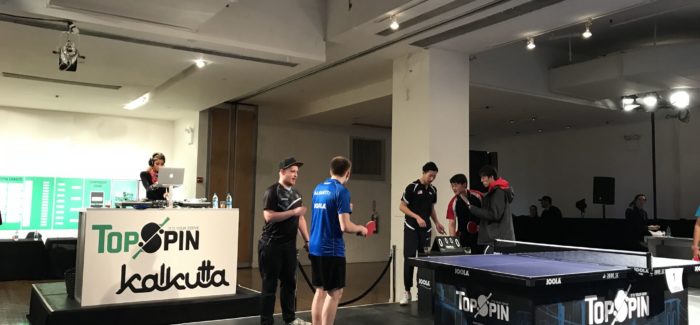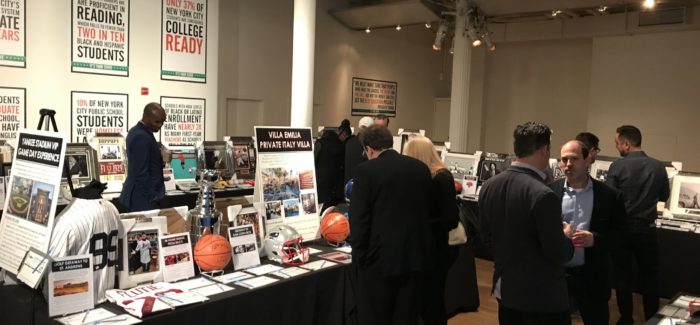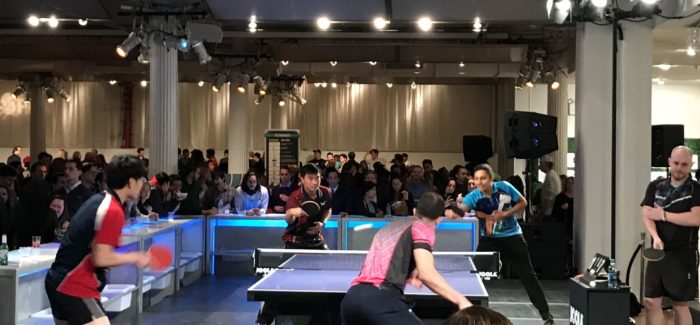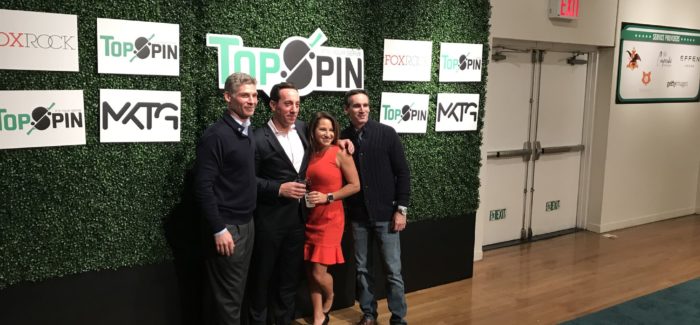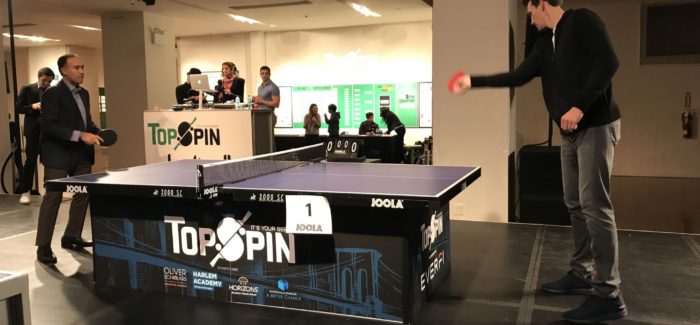 Reported by Kazem Moradi, Eric Shapiro, and Korvin Vincente for Flatiron Hot! News
Flatiron and Chelsea continue to be desirable neighborhoods for the cutting-edge nonprofits and charities that are doing their best to raise money and awareness for worthy causes. The plethora of event venues, restaurants, and large public spaces, immediately adjacent to so many of the city's tech, digital media, real estate, and financial services companies, continue to bring exciting, attractive and worthy spectacles and fund-raising extravaganzas to our area – such as the TopSpin Table Tennis event!
TopSpin, a national philanthropic group dedicated to empowering America's youth through funding education for under-served children, hosted a celebrity-studded charity table tennis tournament at our own Flatiron-Chelsea-based Metropolitan Pavilion event venue on West 18th Street last Thursday, December 6. The Pavilion was decked out with two elevated ping pong stadium-style courts, as well as multiple other tables for ping pong aficionados to participate, and a collection of professional athletes, notable entertainers and VIPs, to say nothing of an impressive selection of professional table tennis players, who were all on hand for a full evening of ping pong action.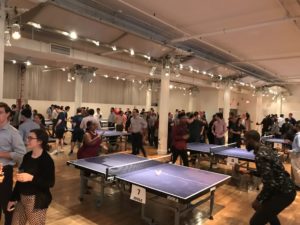 As TopSpin describes itself:  "TopSpin was founded in 2009 guided by the principle that every child deserves access to a quality education. TopSpin seeks to provide necessary resources for under-served youth to succeed. Since inception, TopSpin has quickly grown into one of New York's premiere sports, entertainment and media industry events, attracting over 10,000 influencers and executives while raising more than $3,000,000 for 22 nonprofit organizations. To learn more about TopSpin and its work to date, please visit www.topspincharity.org, and follow us on social media via our Facebook page (www.facebook.com/TopSpinCharity), Twitter @TopSpinCharity and Instagram @TopSpinCharity."
Flatiron Hot! News sent over three of NYCSCC's finest – event managers Kazem Moradi and Korvin Vincente, and social media maven Eric Shapiro –  to see just how this exciting event played out, and to report back with pics and video clips for those Flatiron and Chelsea denizens who could not make it in person.
TopSpin made its best effort to bring together as many as 1,200 members of the sports, media and entertainment industries, including top sports executives and athletes from New York-based professional teams. Since 2009, TopSpin has raised $3 million for 22 educational nonprofits while also developing dynamic programmatic initiatives, such as the TopSpin Hoops Academy and a week- long camp program with Harlem Lacrosse.
"We're pleased TopSpin's impact to underserved youth in New York City has continued to grow," said Peter Farnsworth, founder of TopSpin Charity. "Every child – regardless as to the zip code into which they're born – deserves access to a well-rounded, quality education. TopSpin is a vehicle for the sports and entertainment industry to help do something about it."
This year's event, as showcased in 2016, deployed two elevated stadium courts, played host to the Celebrity Tournament – featuring professional athletes and celebrities from New York City – and also the Professional Division – highlighted by professional players from USA Table Tennis. A number of retired professional basketball players were on hand to lend their support and star aura. The event had an "Open Division" in which any participant could enroll in the tournament and advance.
The charity event featured food from 14 of New York's top restaurants, offering an unprecedented catering variety. Among the options available were a Coca-Cola Lounge, a dynamic cocktail program led by Effen Vodka and other Beam Suntory spirits.
Renowned DJ Kalkutta provided an appropriately energizing soundtrack for the players,
clearly enjoying herself as much as the tournament's participants.  Kalkutta, named in homage to her infancy spent in an Indian orphanage, an artist, DJ, and songwriter/producer recently signed to Sony ATV, kept the venue lively and hopping. Additional event elements included an experience by Fox Tales and a silent auction in partnership with Grandstand Sports & Memorabilia.
TopSpin will donate all proceeds secured in 2017 to four charities and two of TopSpin's newly developed programs aimed at increasing the educational opportunities for underserved youth:
·A Better Chance – FM: A Better Chance recruits academically talented students of color from disadvantaged school districts and places them in an outstanding public school in Fayetteville-Manlius.
Horizons – BFS (Brooklyn Friends School): Horizons at Brooklyn Friends School is an academic enrichment program designed to serve kindergarten through eighth grade children from low-income families living in downtown Brooklyn.
Oliver Scholars: Prepares high-achieving black and Latino students from underserved NYC communities for success at top independent schools and prestigious colleges.
Harlem Academy: A private school serving gifted children in grades 1-8 from underserved communities.
TopSpin Hoops Academy (THA):  A 5-day overnight basketball camp focused on conflict resolution and community service.
TopSpin, Harlem Lacrosse & Camp Cedar:   A week long summer camp experience at Camp Cedar in Maine for roughly 75 kids from the Harlem Lacrosse program.