Enjoy NYC, Flatiron, and Madison Square Park this Holiday Season. Happy Holidays from Flatiron Hot! News and NYCSCC!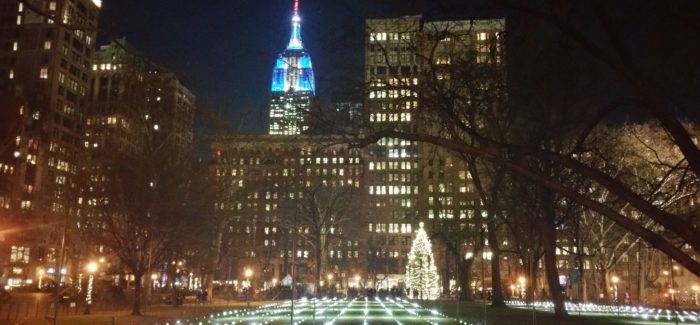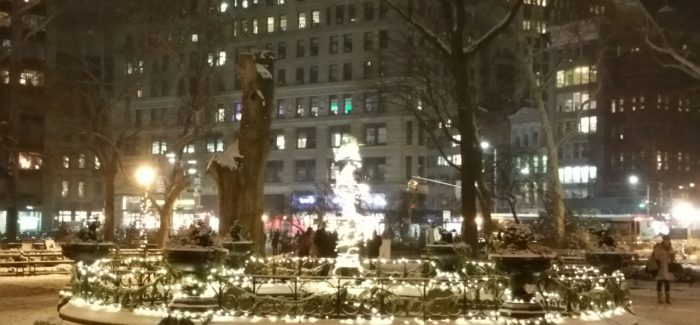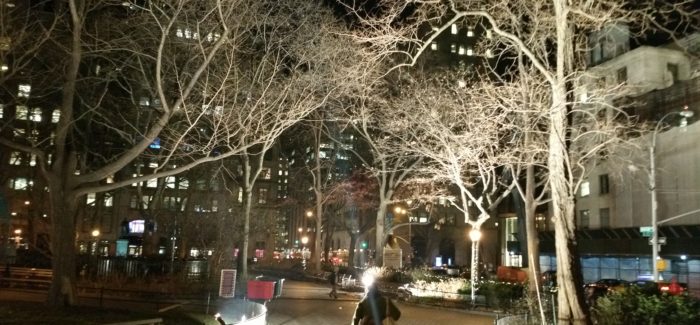 Reported by Justin Tavares and Tod Shapiro for the Flatiron Hot! News
New York City, home of NYCSCC and its exciting Flatiron/Chelsea flagship value conference center,is a renowned holiday wonderland that attracts thousands of tourists every year. The corner of Central Park South and 59th Street is home to one of the largest menorahs in the world, currently lit for Hanukkah. Rockefeller Center's Christmas tree, to say nothing of its famous ice skating rink, draw thousands of visitors every year. For those who celebrate Kwanzaa, the American Museum of Natural History will host a one-night fete of African dance music and celebration. Visitors must stop by Saks Fifth Avenue, Bloomingdale's and Bergdorf Goodman to feast their eyes on the gorgeous holiday window displays.
There is much to do this season if your conference brings you to the NYC Seminar and Conference Center and its environs. The Flatiron District is home to a number of holiday events that take place in the seasonally decorated glory of Madison Square Park as well as the public plazas in front of the landmark Flatiron Building that serve as the neighborhood's beating heart. Currently, Flatiron and Chelsea are in the midst of"23 Days of Flatiron Cheer" – a festival of holiday-themed performances, prizes, food drives and other fun events happening daily. Featuring prominently in this year's festivities in the public plazas is the techno-art creation known as "Reflection." And if your conference ends after dark, be sure to stroll through Mad Square Park and check out the Erwin Redl art installation Whiteout, currently on exhibit in the oval. It's a grand-scale, phantasmagorical light show of hanging orbs and luminscent bulbs that frame the Park's own impressive Christmas tree, grand vistas, NoMad skyline, and fountains. The striking lighting arrangement is on display this holiday season through March 25, 2018.
NYC Seminar and Conference Center, of course, is the sponsor of Flatiron Hot! News.  NYCSCC offers 11 spaces of varying sizes and capacities: its conference rooms provide small groups with the space for a brief Skype session or an off-site boardroom meeting; 3 seminar rooms are ideal spaces for workshops and medium-sized groups of up to 75 people; as well as a larger 2,000-SF conference hall that may accommodate up to 175. NYCSCC realizes that each guest has a different vision, and NYCSCC takes pride in personalizing each event. The additions of NYCSCC's r tech/AV support, high-bandwidth WiFi, laptops and projectors will supplement any space, while NYCSCC's convivial and tech-savvy event professionals will guarantee reliable and client-oriented service. As a value conference center, NYCSCC offers pricing as much as a third below that of traditional hotels, event venues, and traditional corporate conference centers.   In this holiday season, remember NYCSCC as a possible meeting space for your business and holiday needs!
Happy Holidays to all from NYCSCC and Flatiron Hot! News!