Empire State Building 41st Annual "Run-Up" Event – "Challenged" Athletes Meet the Challenge!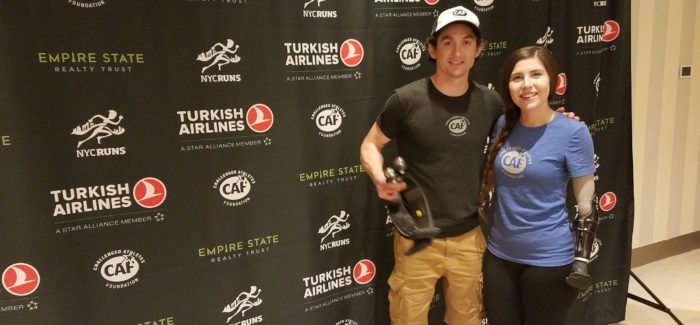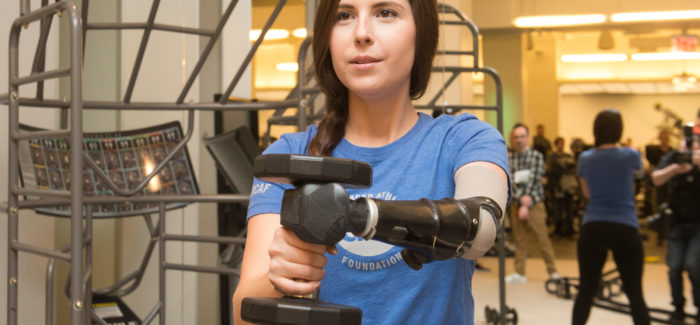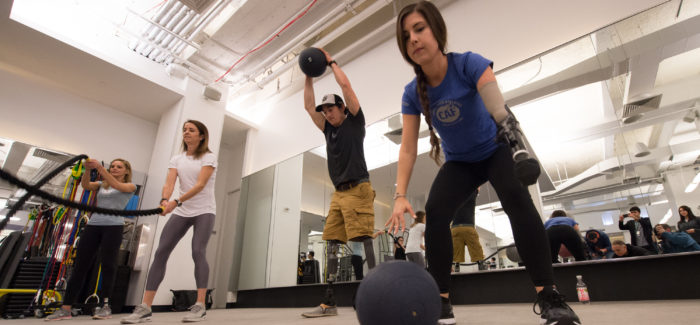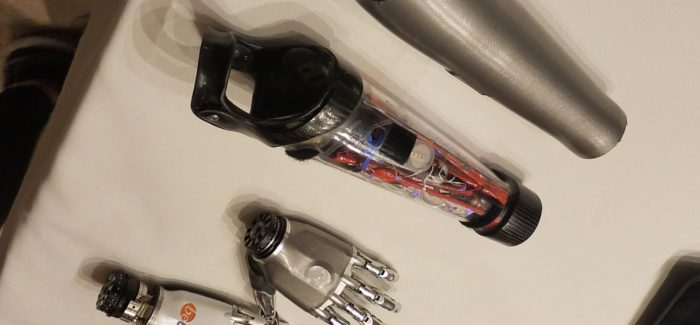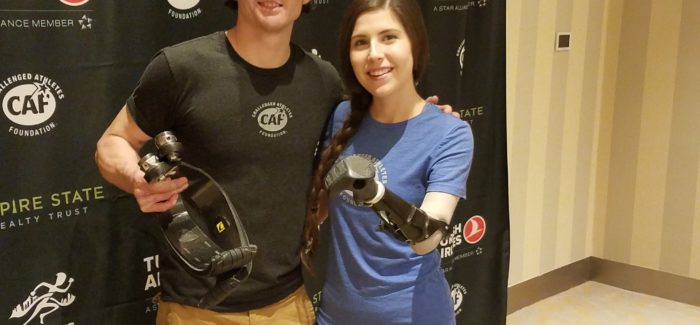 Reported by Tod Shapiro for the Flatiron Hot! News
Our Chelsea/Flatiron neighborhood, home of NYC Seminar and Conference Center and its sponsored blog, Flatiron Hot! News, is the site of so many over-the-top marketing events, often for the most frivolous of reasons. This past week, thankfully, we had a ring-side seat at the locus of a truly inspirational and worthy promotional event.  The Challenged Athlete's Foundation, a marvelous non-profit devoted to the promotion of athletic prowess, engagement, and high-tech access for people living with disabilities, had its top performers on hand for an annual contest called the "41st Annual Empire State Building Run-Up." The athletes competed in a timed race up the stairwells – 86 flights and 1,576 total stairs. Apart from the opportunity to admire and cheer on the marvelous endurance and skill of the athletes at this annual event, it was an ideal venue for the Challenged Athletes to help spread the message about the benefits, both physical and mental, of being in top physical condition, and to work to help those people living with disabilities or permanent physical challenges who lack the financial resources to take advantage of some of the  amazing prosthetics that would allow them to take part in these kinds of activities.
I had a chance to chat with two of these athletes at the Empire State Building's Health Center, shortly before the Run-Up took place this past Tuesday afternoon. I spoke briefly with Rudy Garcia-Tolson, a two time Paralympic gold medalist.  Rudy appeared svelte and ripped, and he explained to me the challenges of training with two artificial limbs, and how important exercising is to his daily routine and overall deportment, self-esteem, mental health, and physical status.  Rudy was born with a rare birth defect, and after multiple surgeries, opted to amputate both legs above the knee to enable him to pursue a more active lifestyle, including sports and multiple triathlons!  Rudy's prosthetic limbs appear as natural and smooth as real ones.  Rudy did indicate to me that it took some time to master his exercise and running routine, but that it should not be taken for granted that all have access to them, as the limbs are incredibly expensive and many individuals living with disabilities  cannot afford them without financial help from organizations like the Challenged Athlete's Foundation. In many cases insurance companies will not pay for these appendages.
I also spoke with Angel Giuffra, a working actress born without an arm, who has taken advantage of a multi-use prosthetic arm that allows her to participate in multiple sports, including archery. She explained to me how the artificial arm, with one of its myriad attachments, allowed her to become expert at archery and compete in many competitions. The prosthetic costs thousands of dollars and is made of special light-weight carbon composites.  I asked her how long it took her to acclimate to it and develop the skill and touch to be a competitive archer.  Angel indicated it took hundreds of hours and lots of dedication and practice, but that the process itself built up her character and perseverance in so many ways. She emphasized how important it is that people living with permanent physical challenges – those born that way as well as those who have accidents or other tragedies – realize that they can continue to engage in athletic competition at the highest level if they have the right backing and determination to do so.
Laura Wolf Stein, the energetic and well-spoken Marketing Director of the Challenged Athletes Foundation related to me the challenges of fund-raising for the non-profit.  Many major corporations in the New York metropolitan area make donations, and they hold a series of fund-raising events, including the Run-Up, where they try to get the word out about the importance of sports and exercise for those in our community living with permanent physical challenges, and the tremendous advances in prosthetics. Following up on what Angel and Rudy had to say, she mentioned how incredibly expensive some of these devices are and how the less-fortunate simply cannot afford them without the grants and support that Challenge supplies.
So, for the benefit of those in Flatiron and Chelsea who missed out on attending this fun event, here's a quick video clip featuring Rudy, Angel, and Laura speaking truth to power about the benefits of exercise, sport, and physical fitness for all of us!  And congrats to Rudy for finishing with the excellent time of 28.59 running up all those staircases!!
From the Challenged Foundation website for those who want to learn more and contribute:
About the Challenged Athletes Foundation
The Challenged Athletes Foundation® (CAF) is a world leader in helping people with physical challenges lead active, healthy lifestyles. CAF believes that participation in physical activity at any level increases self-esteem, encourages independence and enhances quality of life.  Since 1994, more than $80 million has been raised and over 18,000 funding requests from people with physical challenges in all 50 states and over 40 countries have been satisfied. Additionally, CAF's outreach efforts reach another 60,000 individuals each year. Whether it's a $2,500 grant for a handcycle, helping underwrite a carbon fiber running foot not covered by insurance, or arranging enthusiastic encouragement from a mentor who has triumphed over a similar challenge, CAF's mission is clear: give opportunities and support to those with the desire to live active, athletic lifestyles. To learn more, visit challengedathletes.org or call 858-866-0959.